N1ED add-on for TinyMCE 5
Add widgets and power up all TinyMCE features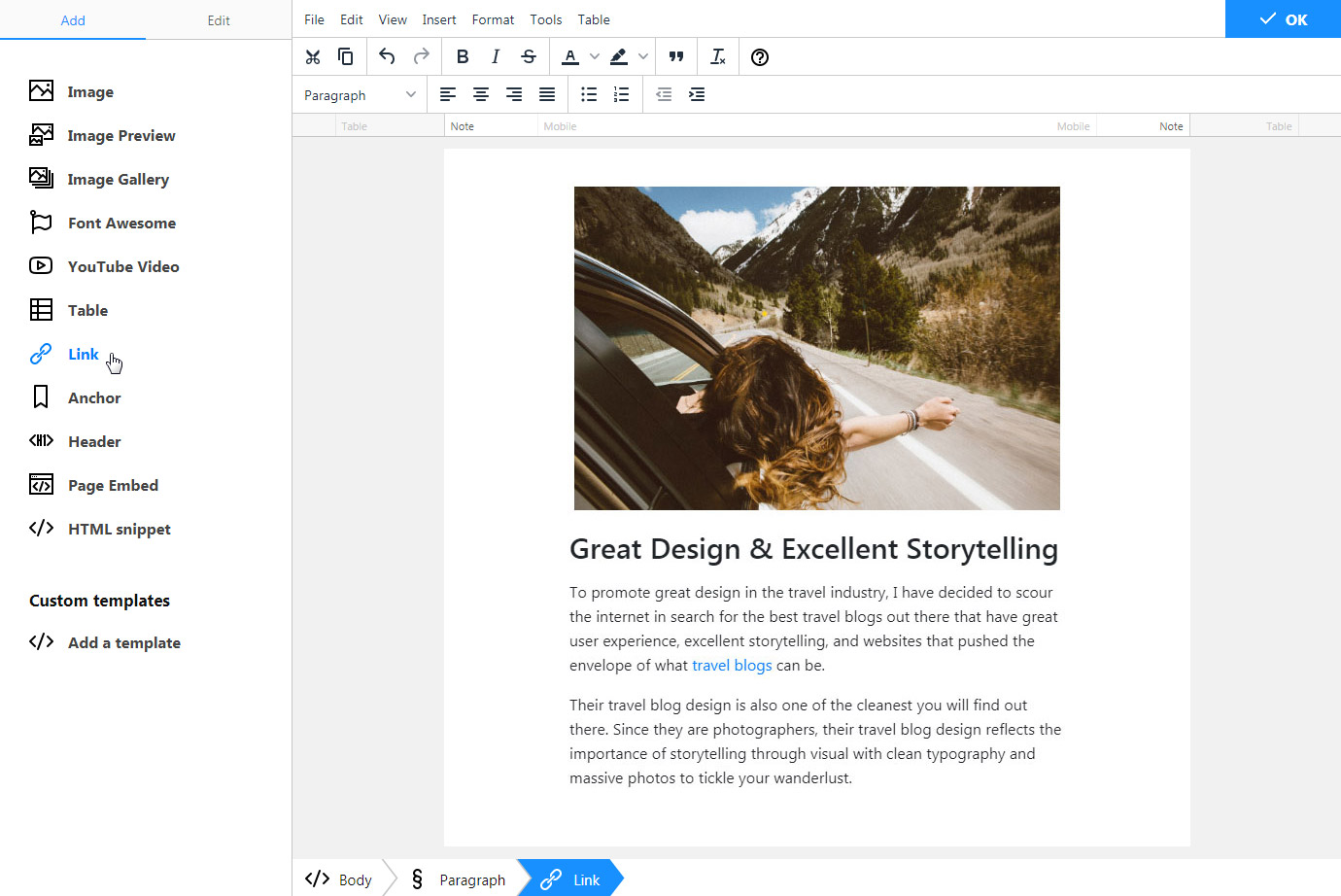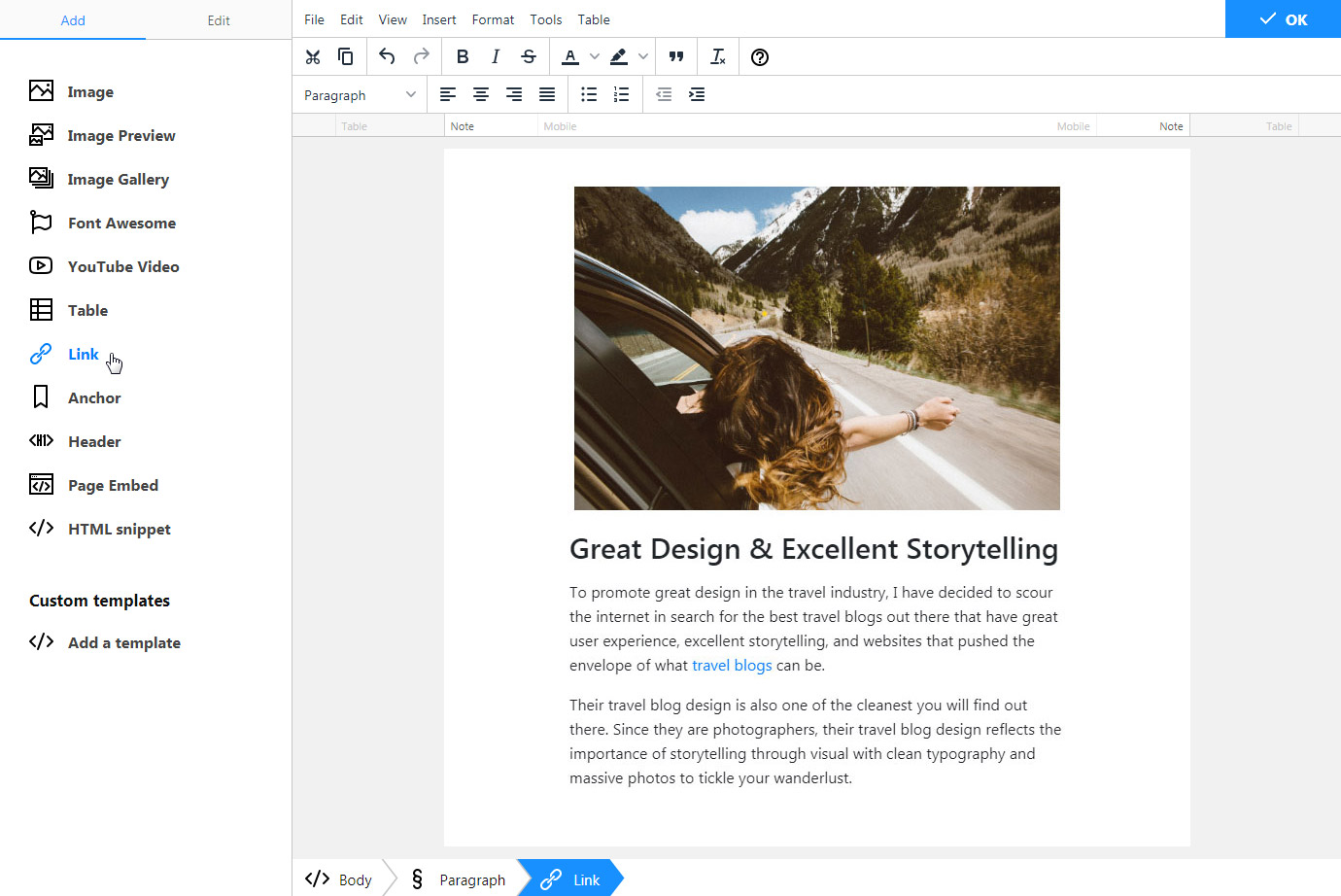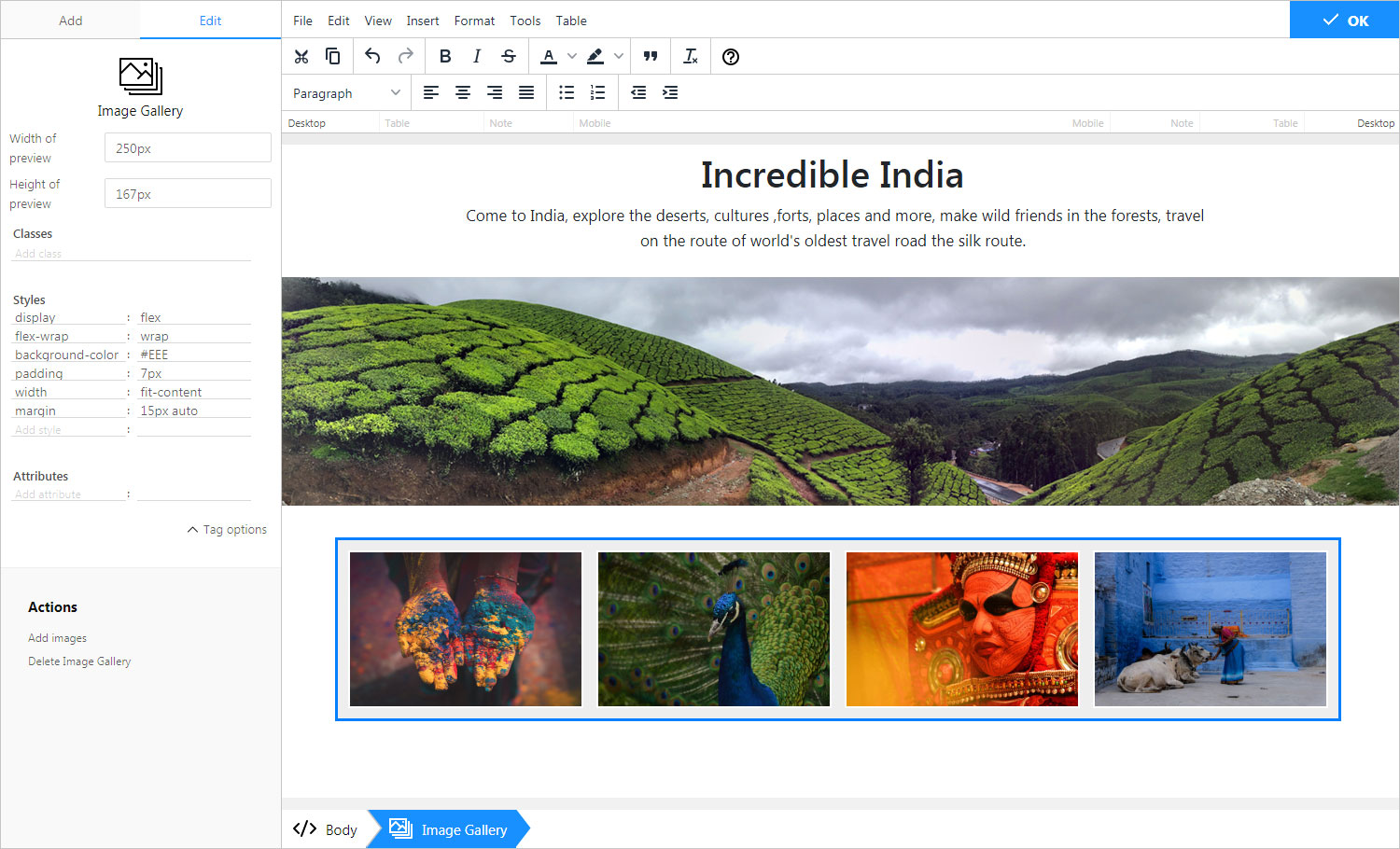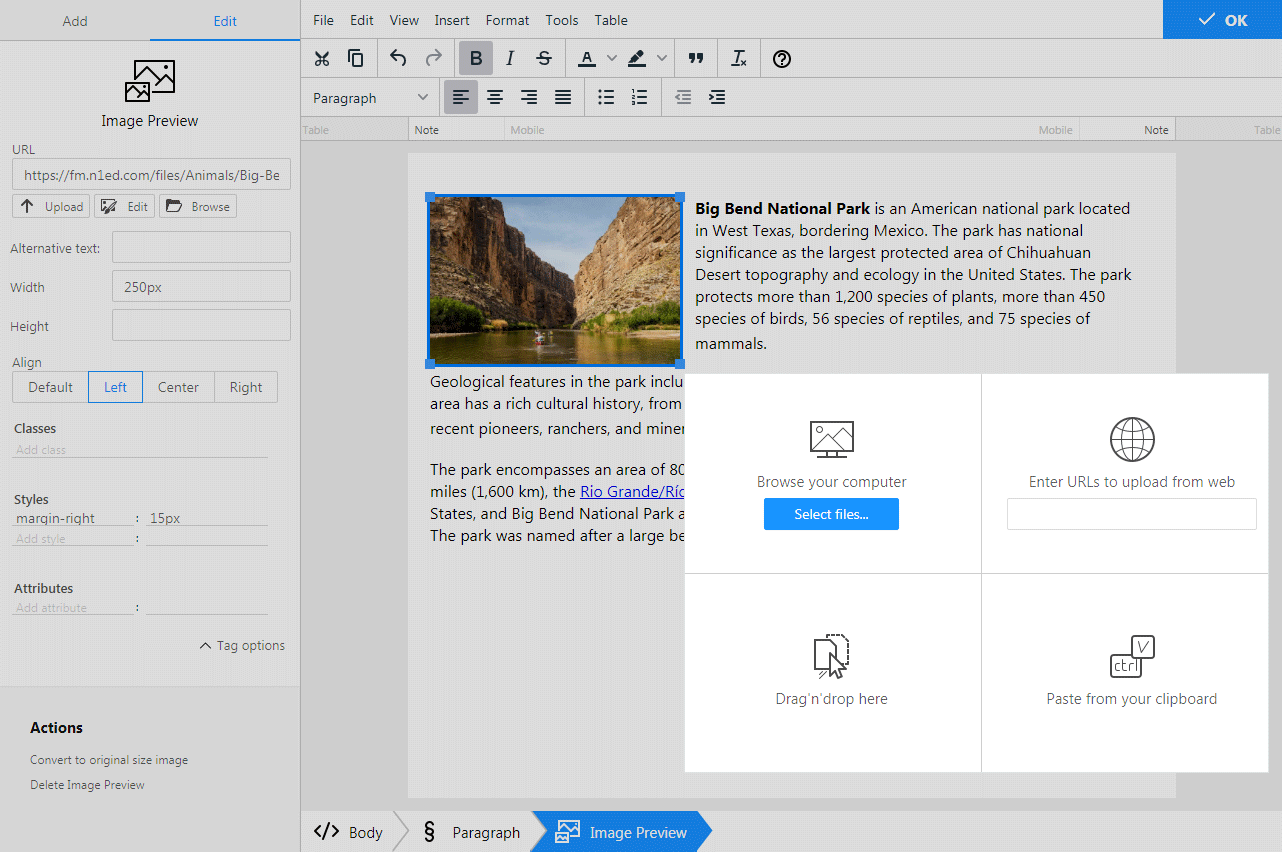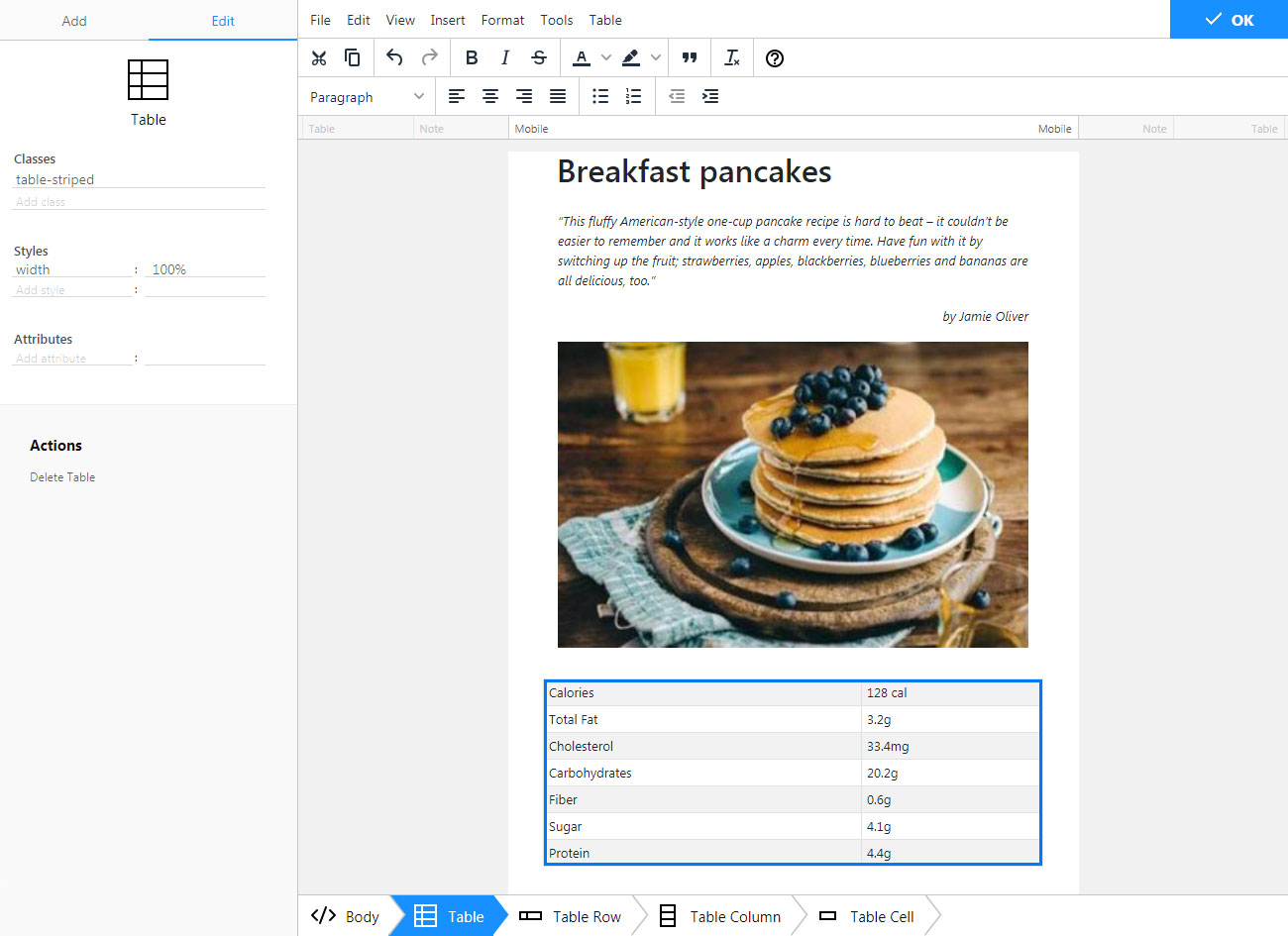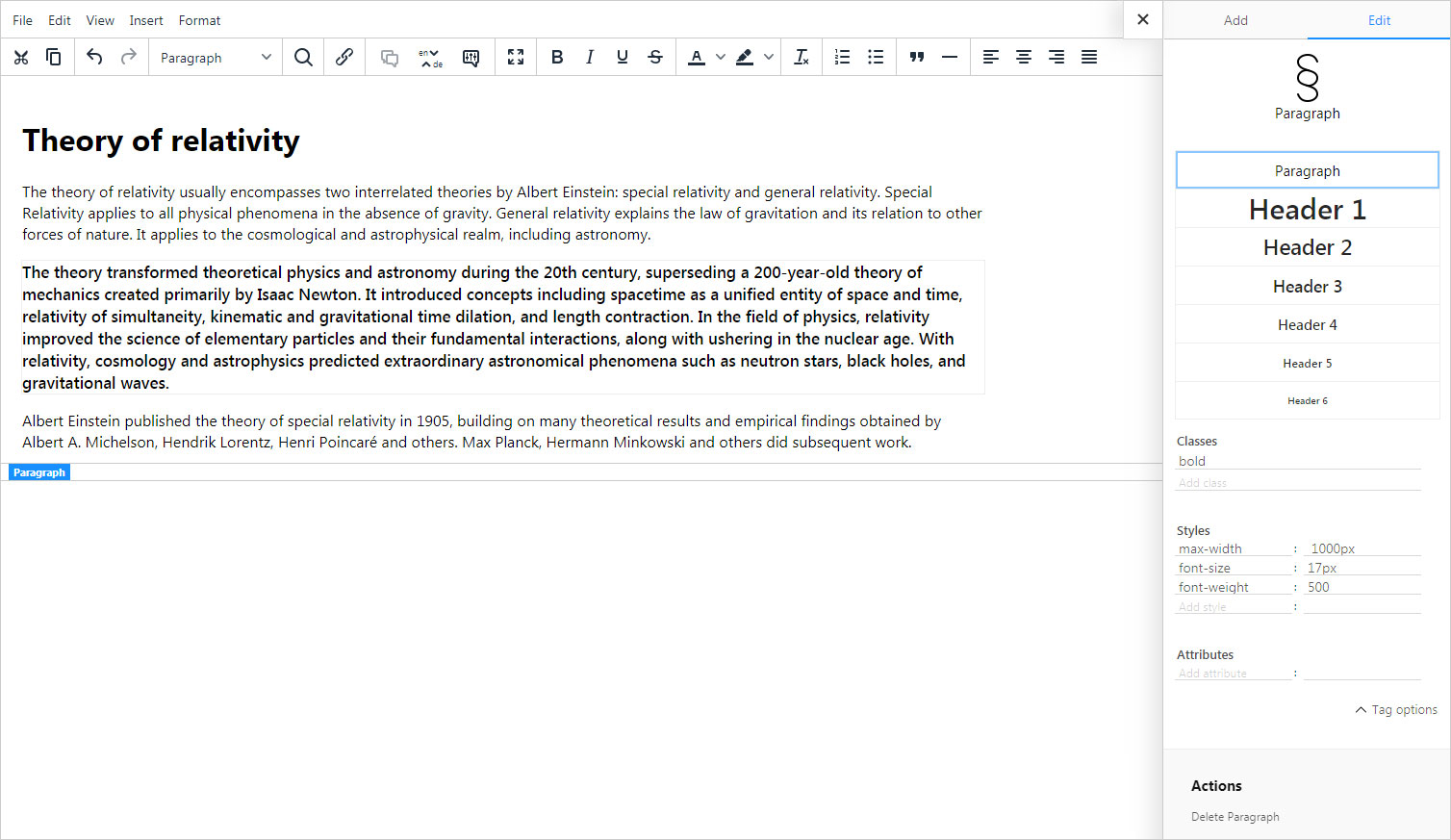 Creating responsive content in TinyMCE becomes easier thanks to free N1ED. You can add such widgets as YouTube video, image galleries, Font Awesome icons etc. A lot of widgets are available in the element palette from the start, plus you can add your own custom templates. Edit content either in the new fullscreen mode, or in the accustomed classic mode.
The server side features the built-in image uploader (PHP, Node or Java) that allows uploading and embedding images to the page on the fly. Embed as a single image, an image with a thumbnail preview, or as an image gallery. Further, you can power up N1ED with a file manager or an image editor thanks to the unified ecosystem of the editor.
To prepare responsive content use the content preview that simulates various devices: mobiles, notes, tabs and desktops. And you don't have to stop editing - the preview allows editing in full. For those who use Bootstrap 4, there is the Bootstrap Editor add-on that adds support for this framework, its own layout manager, and Bootstrap-specific widgets.
Breadcrumbs are now handy and important tool. They have become semantical, displaying the path to the selected widget based on widget nesting, not on tags. The element selected in the editor or in the breadcrumbs can now be edited without opening any dialogs, directly on the sidebar of the advanced properties editor.
Get more info on N1ED home page: https://n1ed.com
TinyMCE 4 compatible
TinyMCE 5 compatible