Flmngr add-on for TinyMCE 5
File manager and uploader tools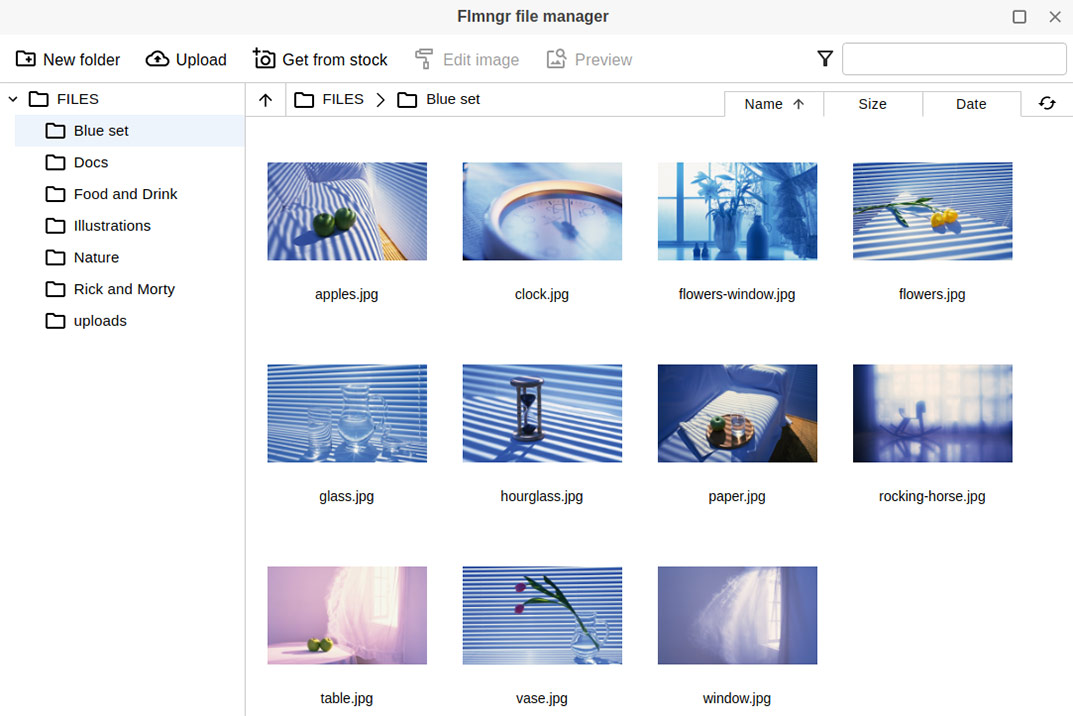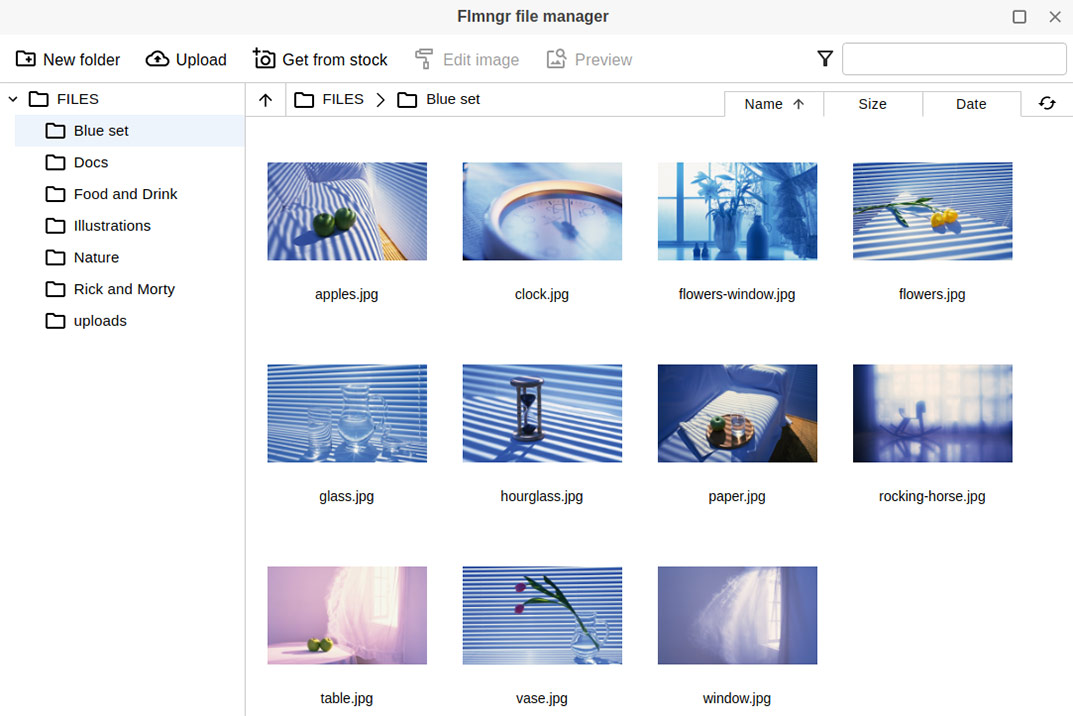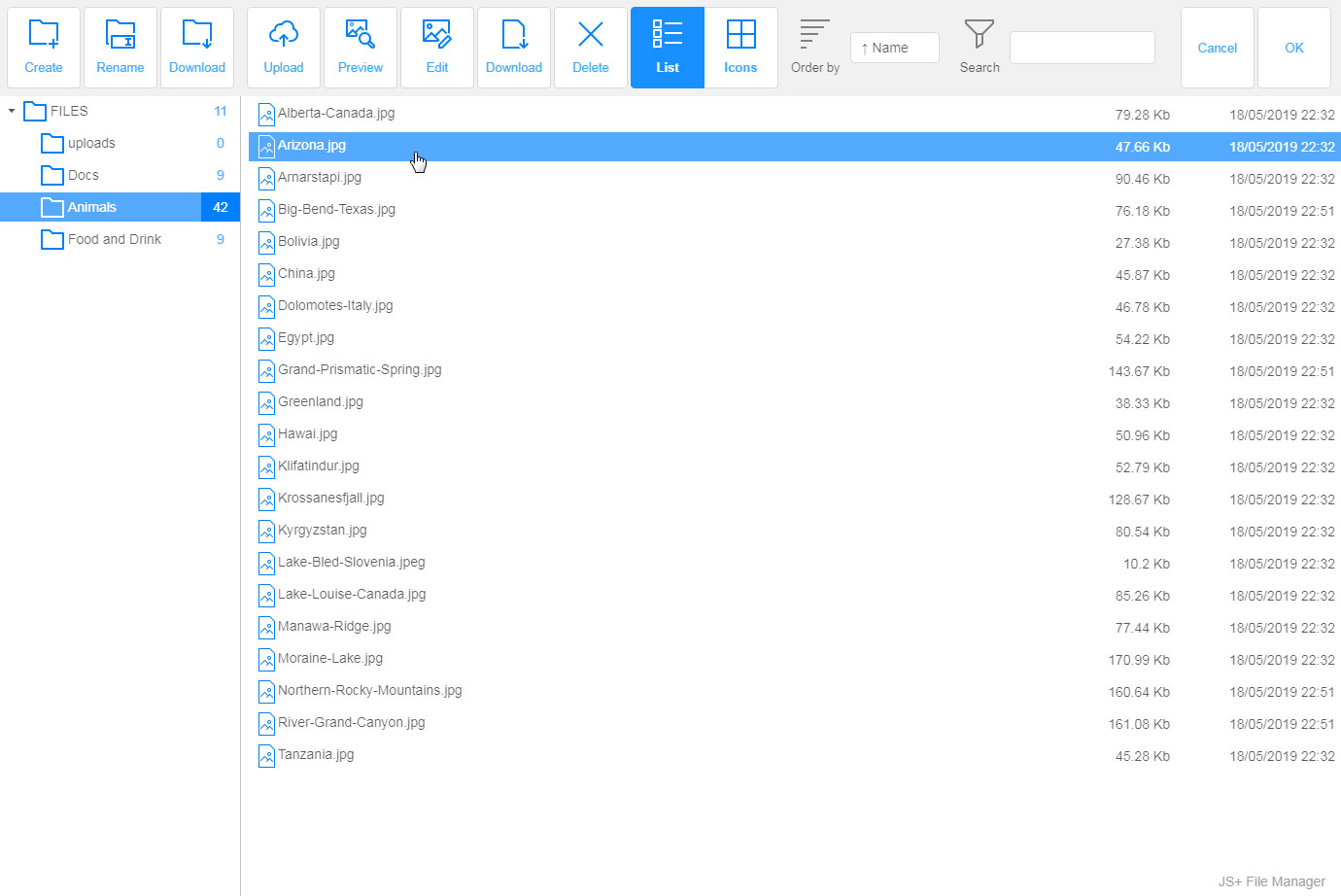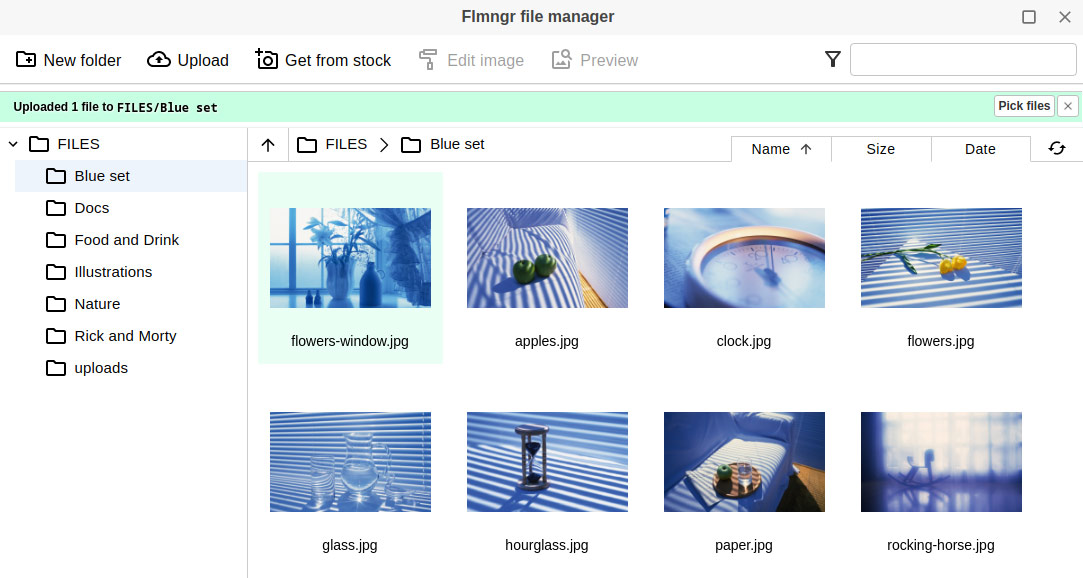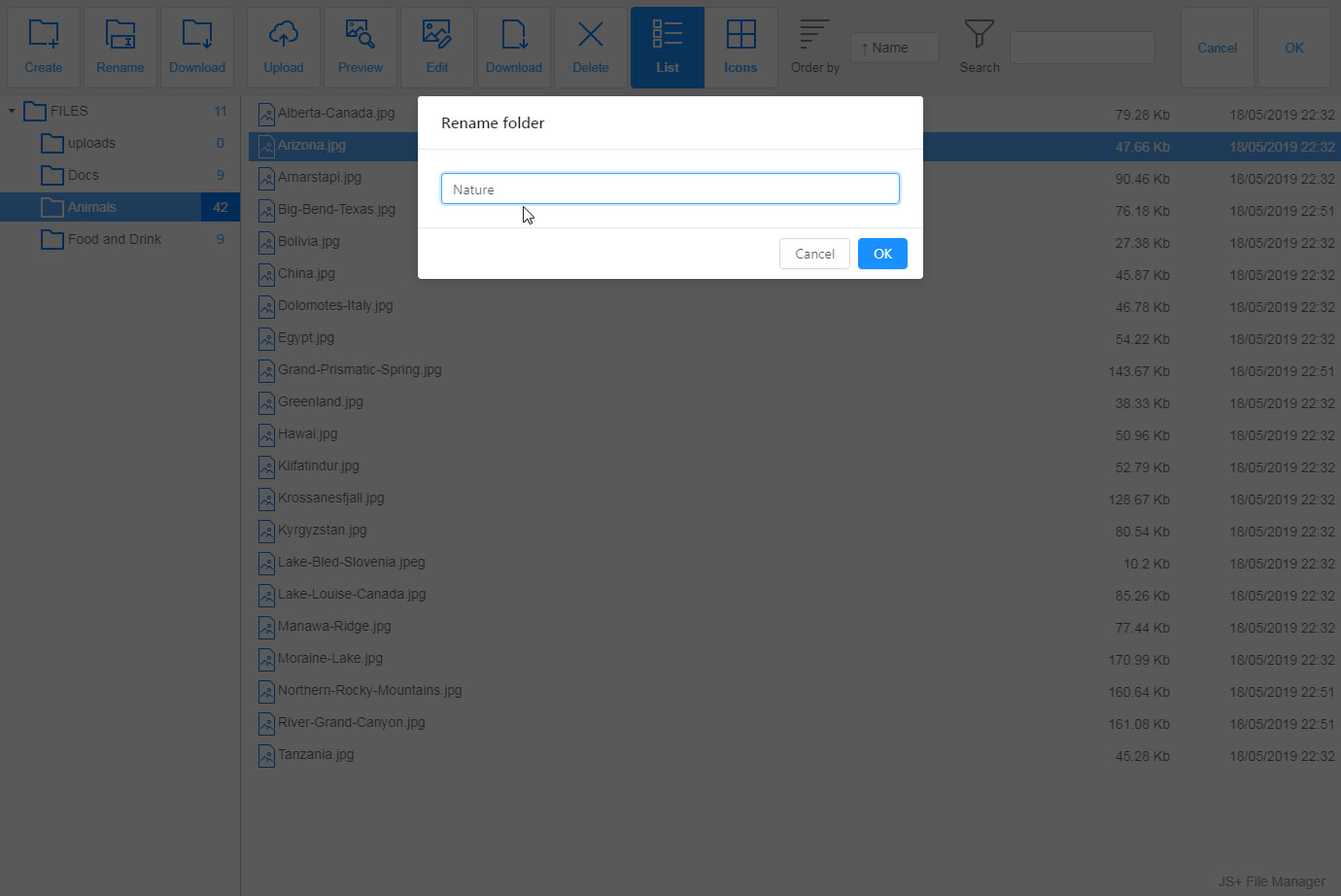 Flmngr - a file manager that perfectly integrates to TinyMCE alone or coupled with N1ED. Including and configuring it are simple, and usage experience is all accustomed and familiar.
All standard features are here: manage directory structure, move and upload files, download directories as ZIP and many more.
You can upload files from your computer, from the clipboard or download them from the Internet by the specified URL, also in the bulk mode.
There are a number of backends to provide server side files processing in any environments: PHP (Composer package), Java (Spring Boot framework) or Node (JavaScript and TypeScript NPM package for Express server).
You can also edit images directly in the file manager if ImgPen is installed: they are well-integrated and as two parts of the ecosystem have nice synergy.
Get more info on Flmngr home page: https://n1ed.com/docs/addons/file-manager
TinyMCE 4 compatible
TinyMCE 5 compatible