Bootstrap Editor add-on for TinyMCE 5
Layout manager, mobile support and Bootstrap widgets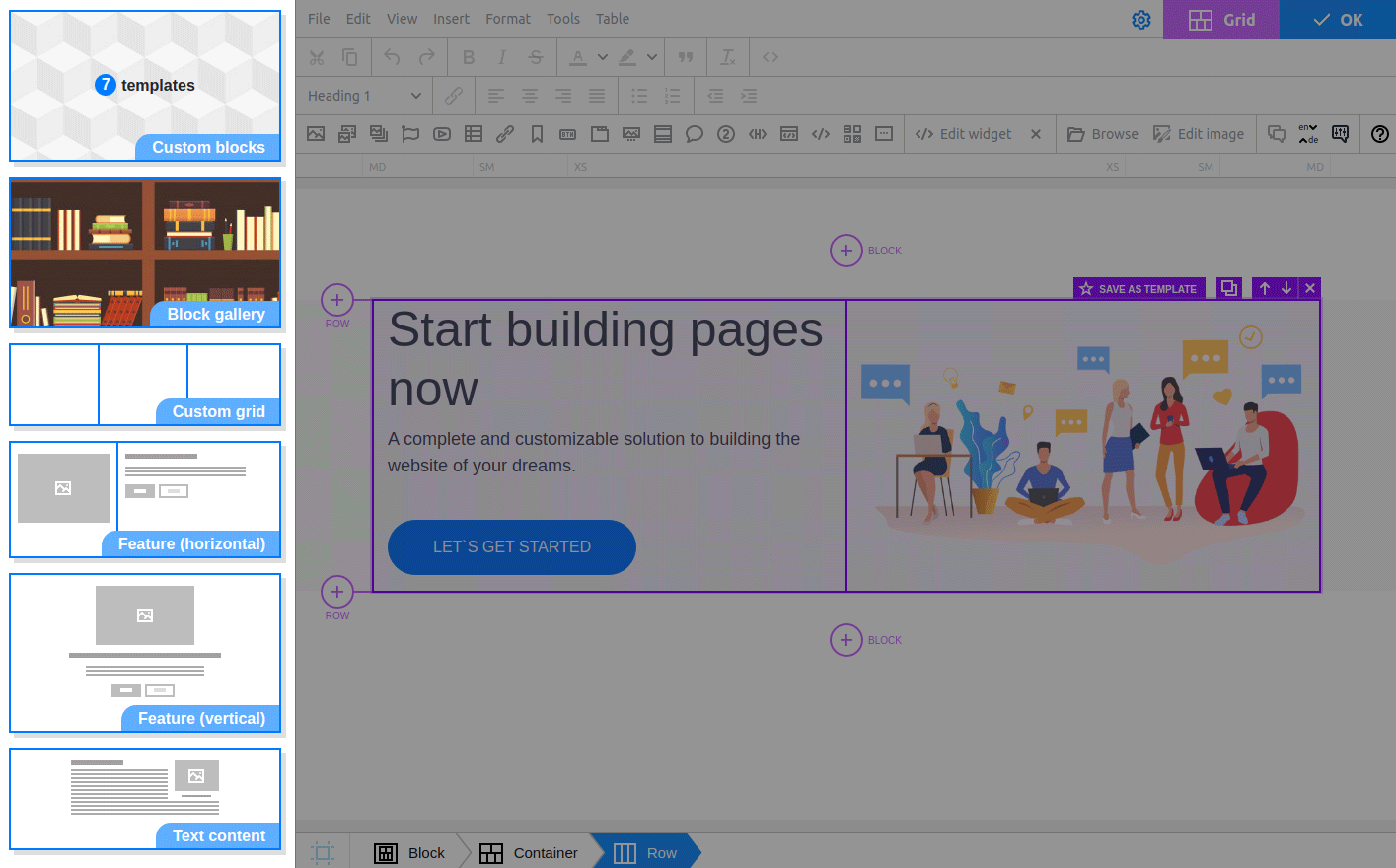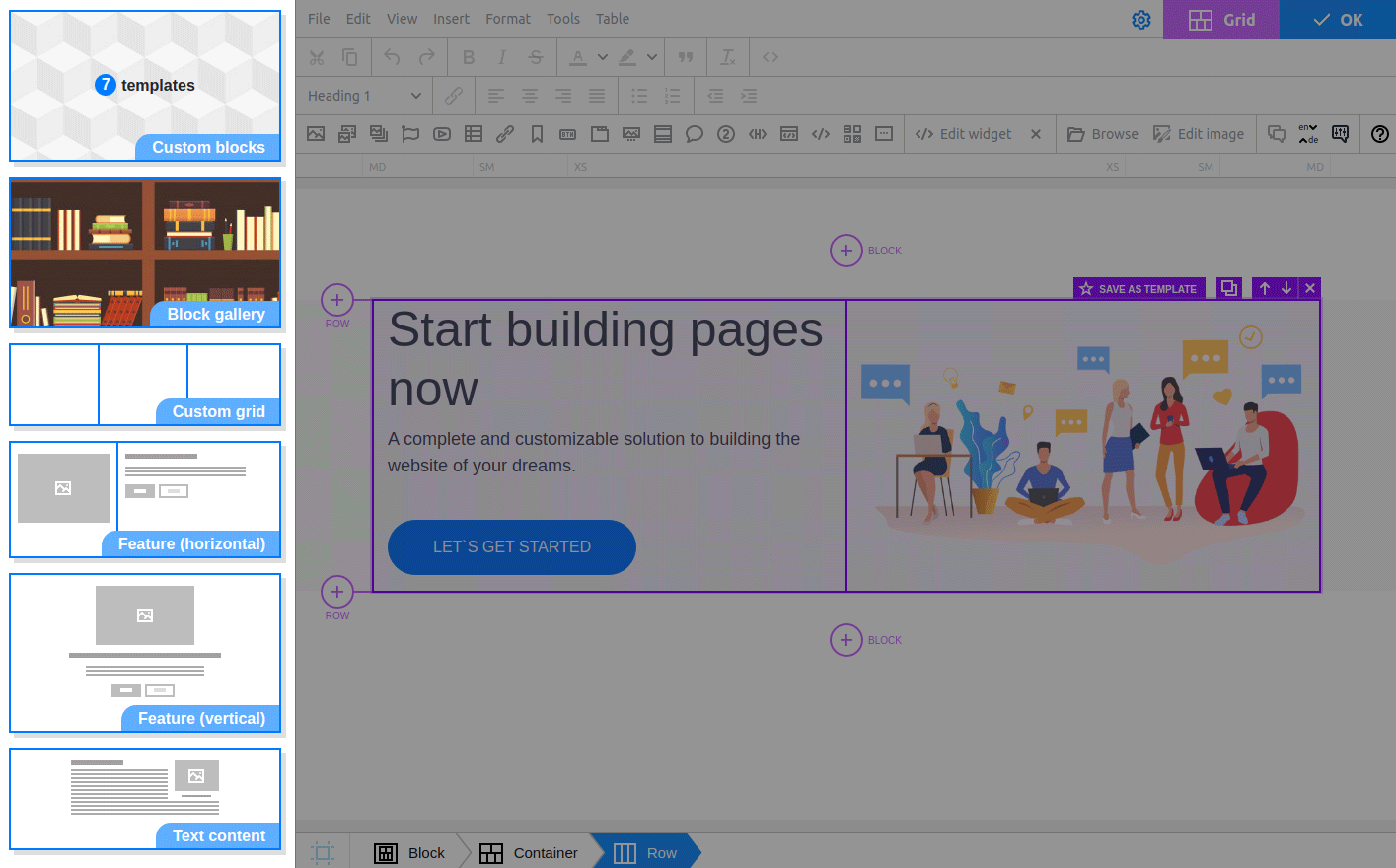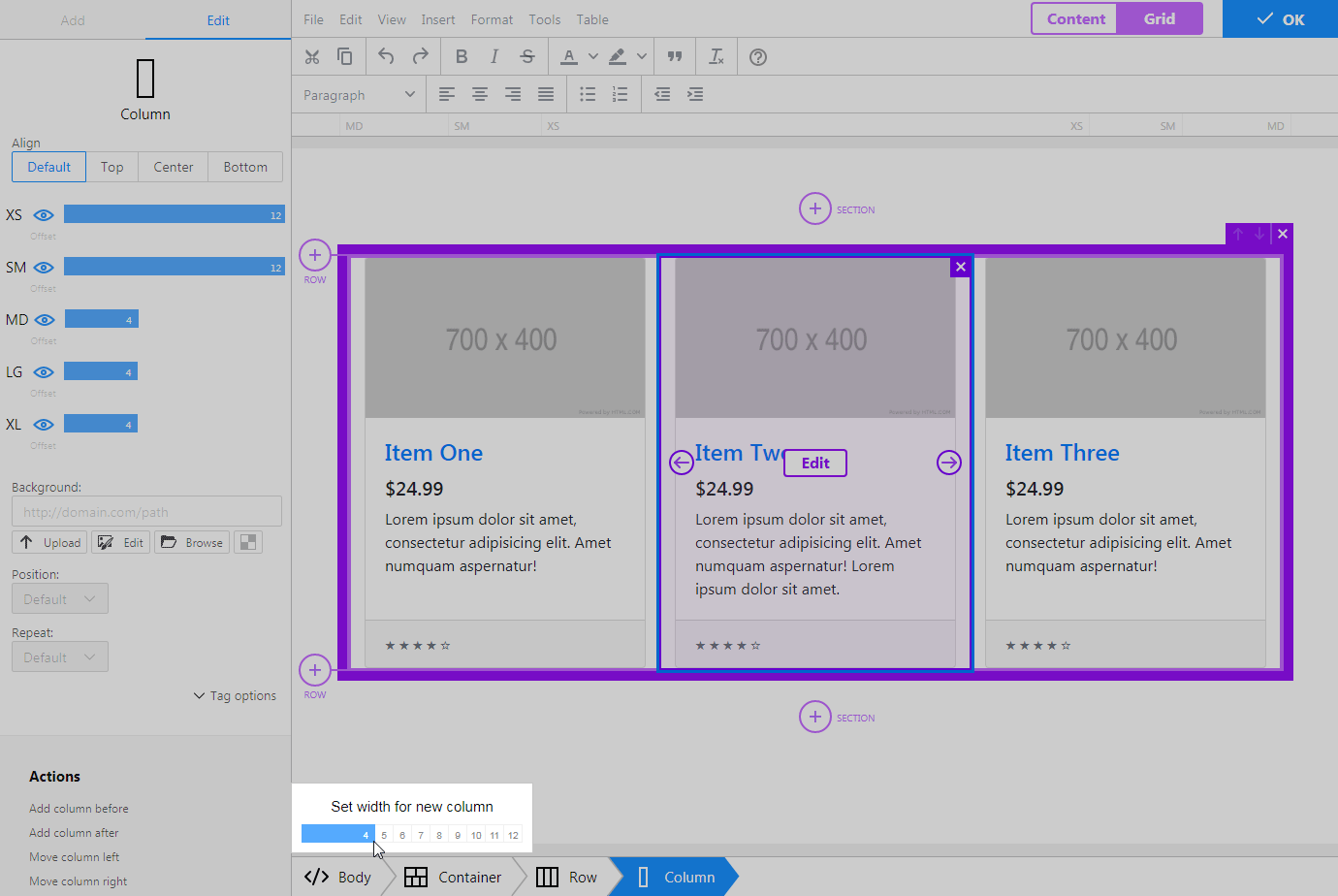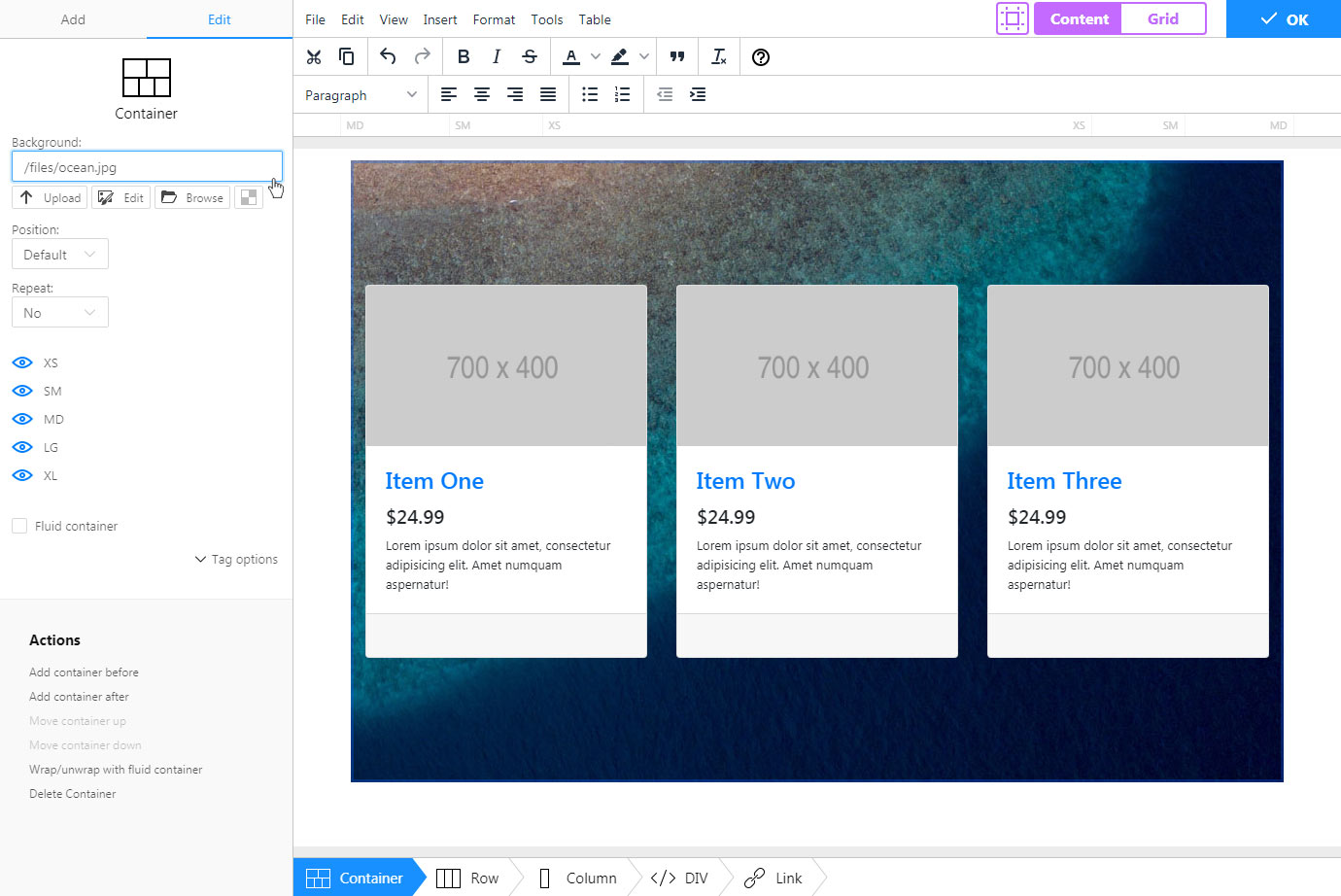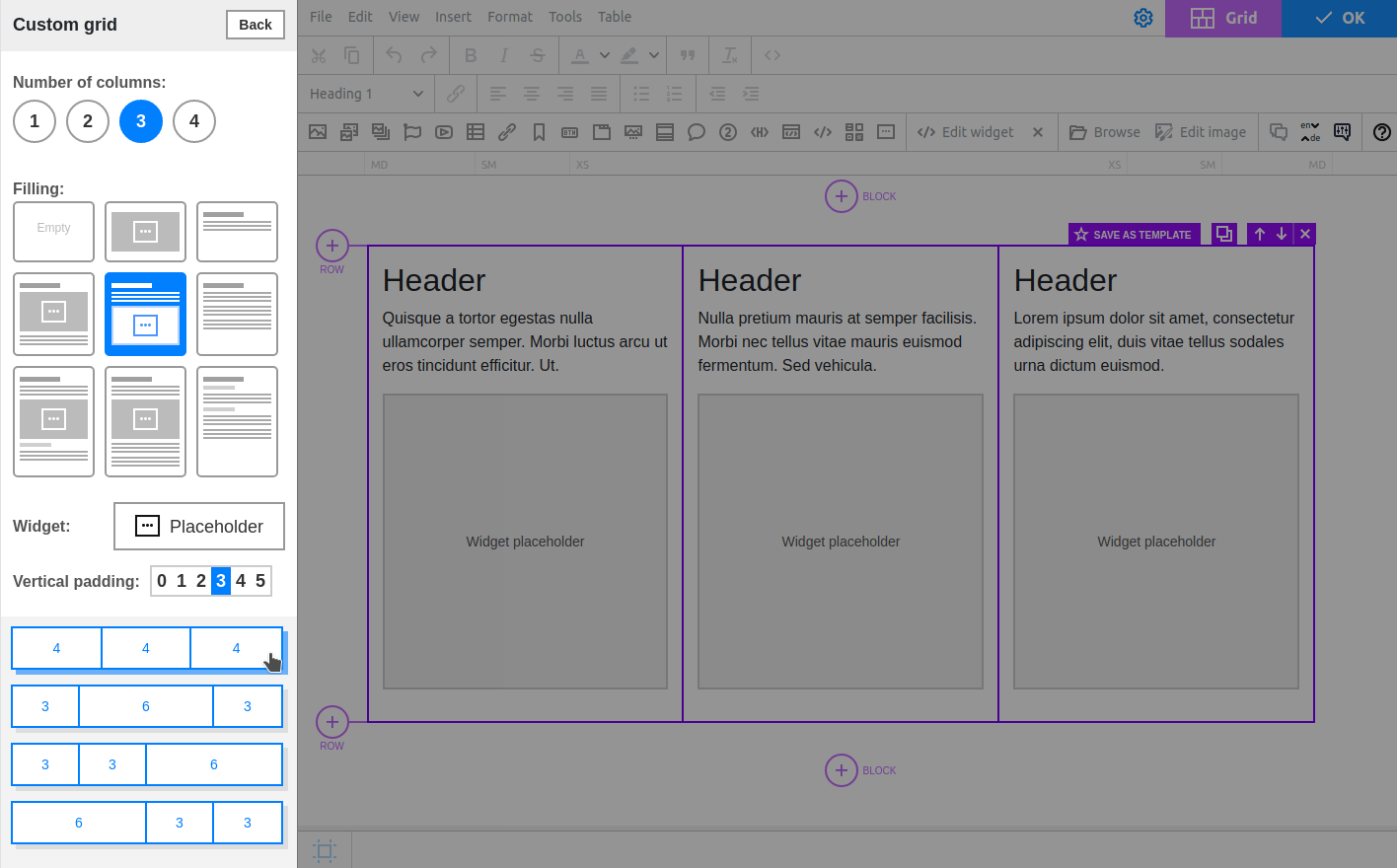 In addition to standard responsive content features available in N1ED, Bootstrap Editor adds new capabilities specially for Bootstrap 4 framework users.
Bootstrap Editor plugs Bootstrap 4 to the edited content making it look in the editor exactly as it would look on the page displayed to a user delivering true WYSIWYG (what you see is what you get). Also, you can plug in not only your own Bootstrap 4 theme, but also additional styles if they are available. Fine tuning to a specific CMS is available to avoid conflicts with its admin panel display.
Own Layout Manager is a key feature of Bootstrap Editor. N1ED receives a new document structure editing mode where you can add, remove and edit columns, rows, containers, as well as configure their responsive look.
Also, Bootstrap Editor make corrections to the mobile preview in accordance with Bootstrap 4 breakpoints, so you can see content exactly as your users see it on their mobile devices.
Additional widgets related to Bootstrap are available on the N1ED sidebar.
Get more info on Bootstrap Editor home page: https://n1ed.com/docs/addons/bootstrap-editor
TinyMCE 4 compatible
TinyMCE 5 compatible
or
Bootstrap Editor add-on installation
Download plugin from developer website
Copy bootstrap-editor directory to tinymce/plugins/.
Edit TinyMCE config and add bootstrap-editor to plugins key
Enjoy!
Refer to TinyMCE add-ons installation manual for more details