Breadcrumbs plugin
Navigation element indicates the current page's location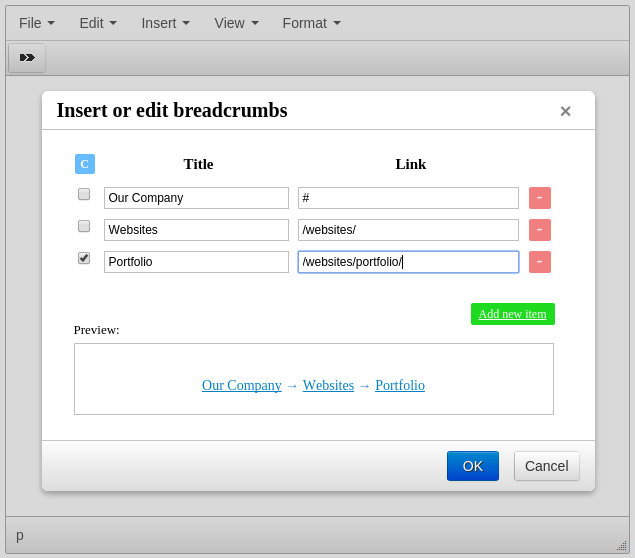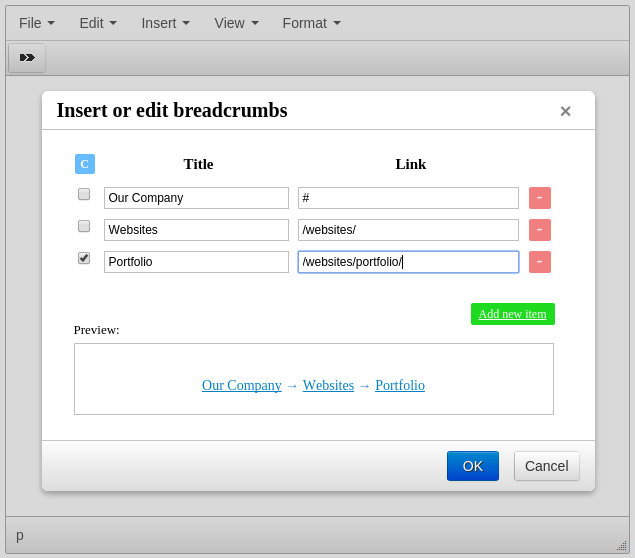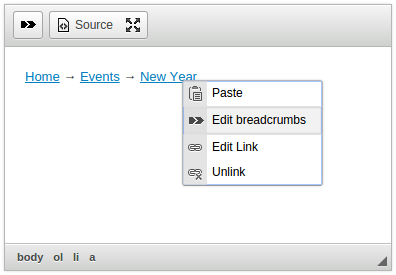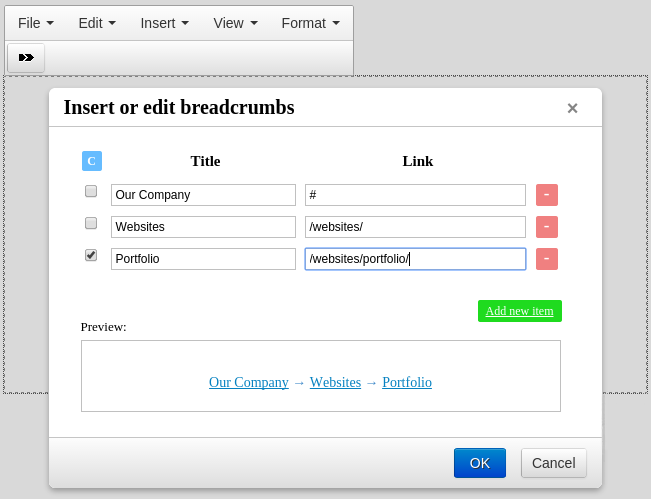 Simple inserting and editing breadcrumbs navigation element is now available with Breadcrumbs add-on.
Show your visitors their position on your website or progress of filling any forms (for example show steps for purchasing goods in your e-market).
Get more info on Breadcrumbs home page: https://js.plus/products/breadcrumbs

TinyMCE 5
plugin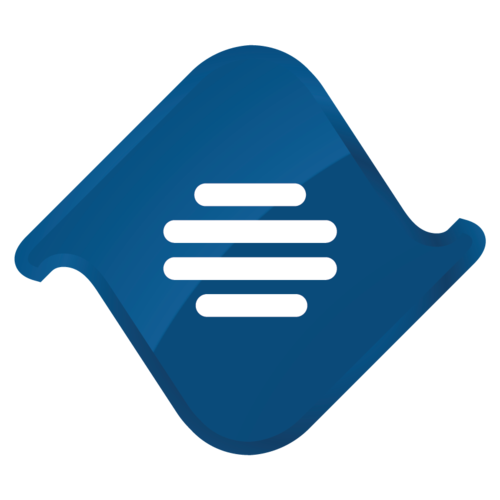 TinyMCE 4
plugin
Install Breadcrumbs plugin in TinyMCE 5
First of all think about migration to N1ED visual editor instead of Breadcrumbs plugin installation.
This is a risk-free and highly recommended alternative.
Download plugin from developer website
Copy jsplus_breadcrumbs directory to tinymce/plugins/.
Edit TinyMCE config and add jsplus_breadcrumbs to plugins key
Add buttons to the toolbar section: jsplus_breadcrumbs
Refer to TinyMCE 5 add-ons installation manual for more details
Reviews
Be the first who will write a feedback for this plugin.
Tell a friend about Breadcrumbs