Alpha Manager plugin
file manager for your website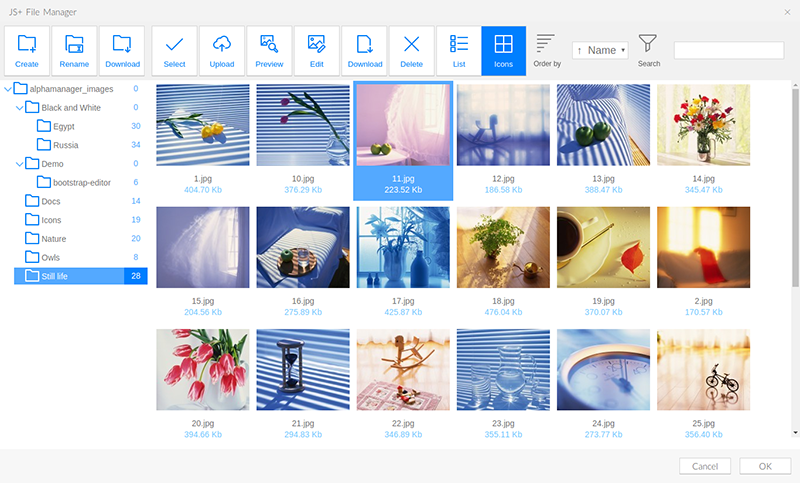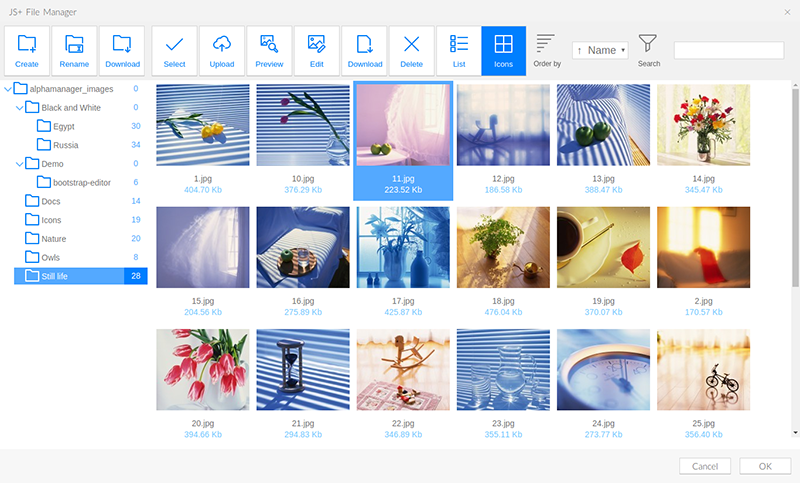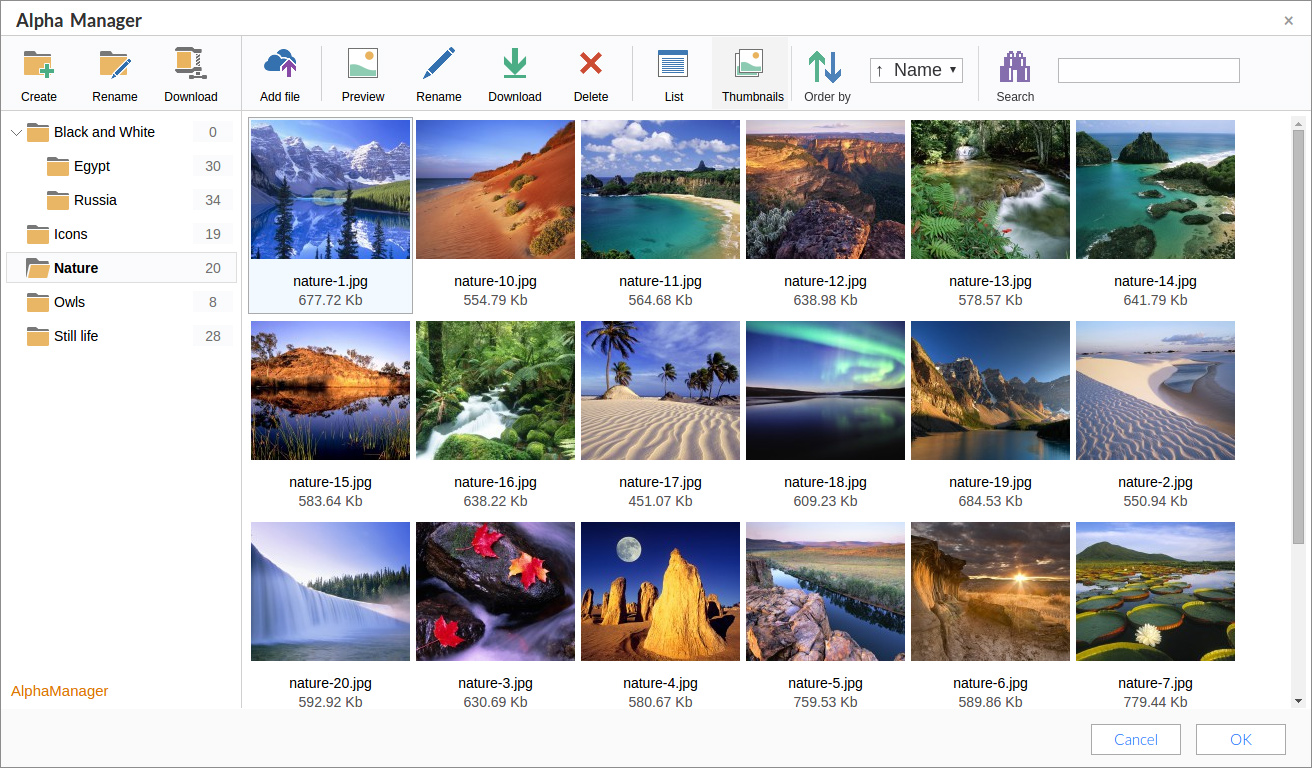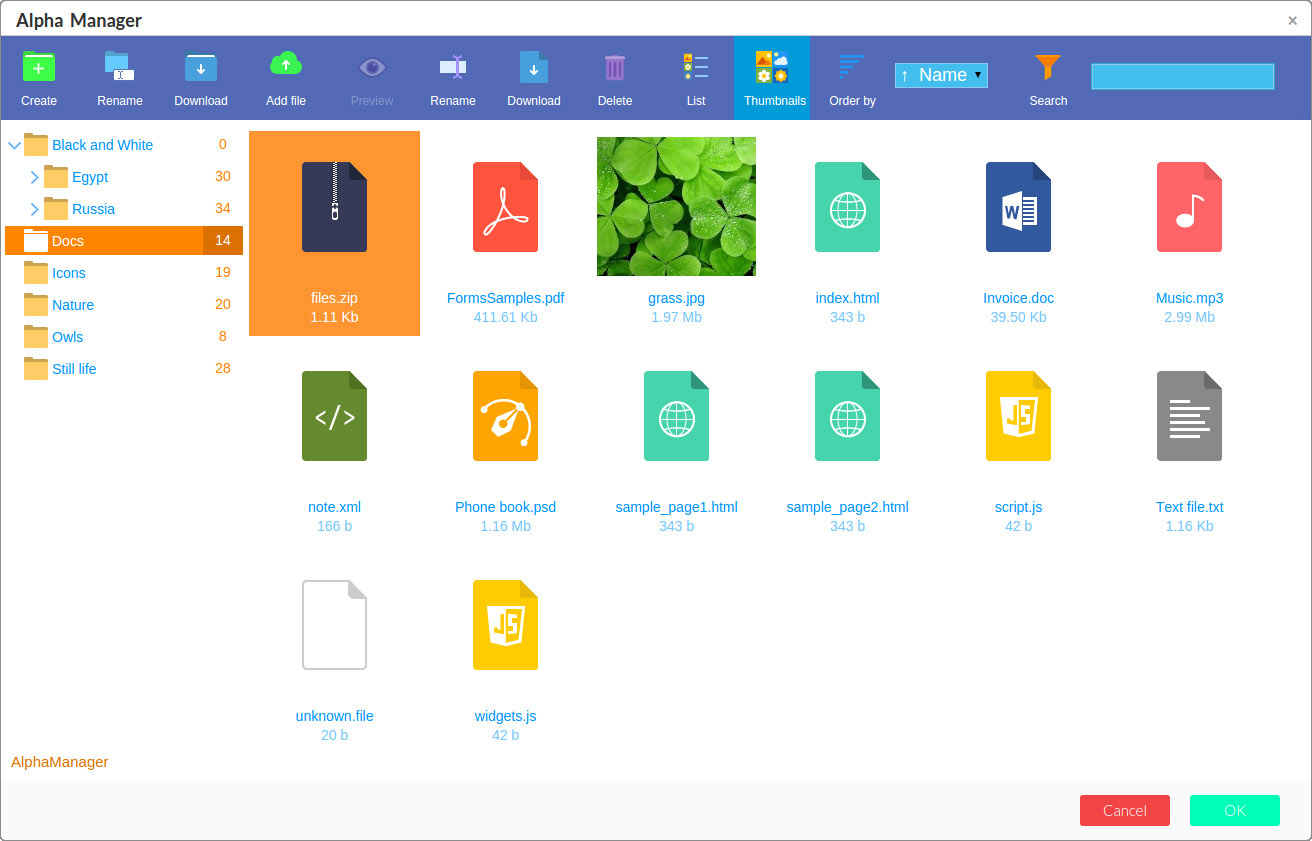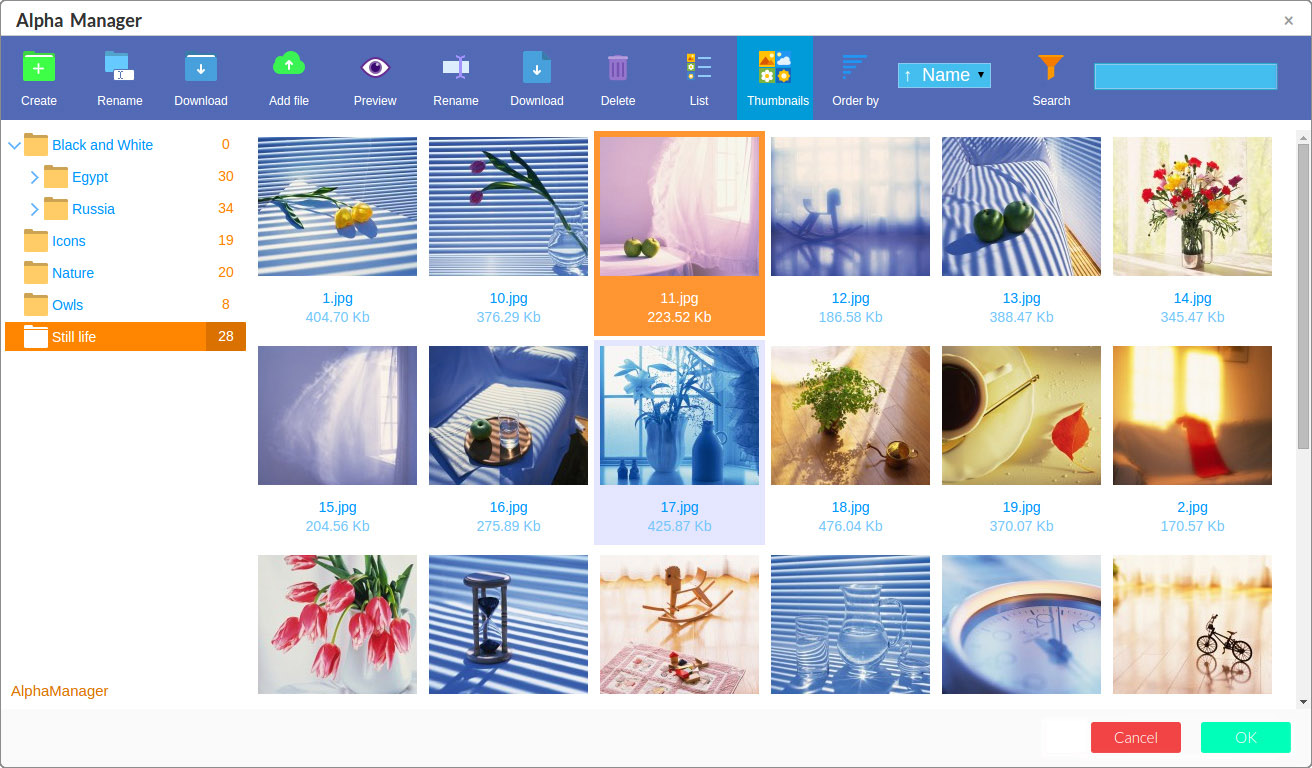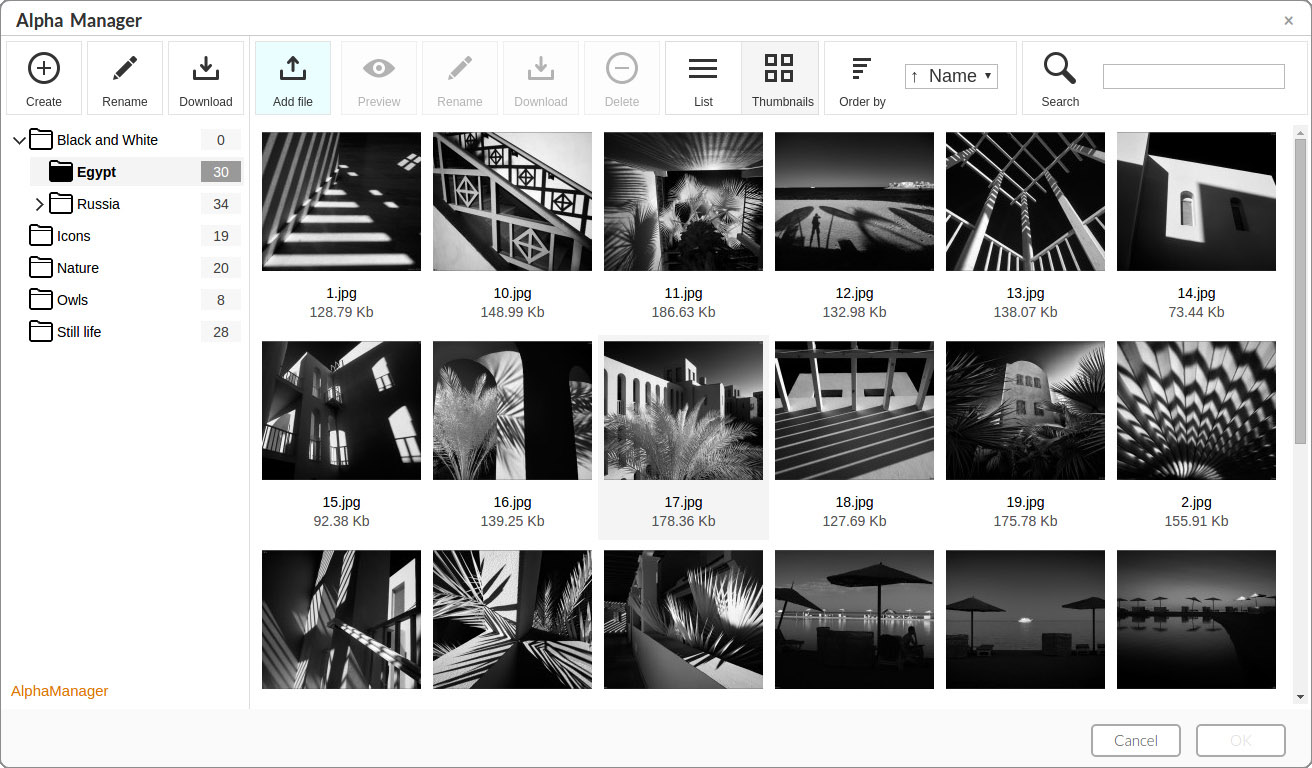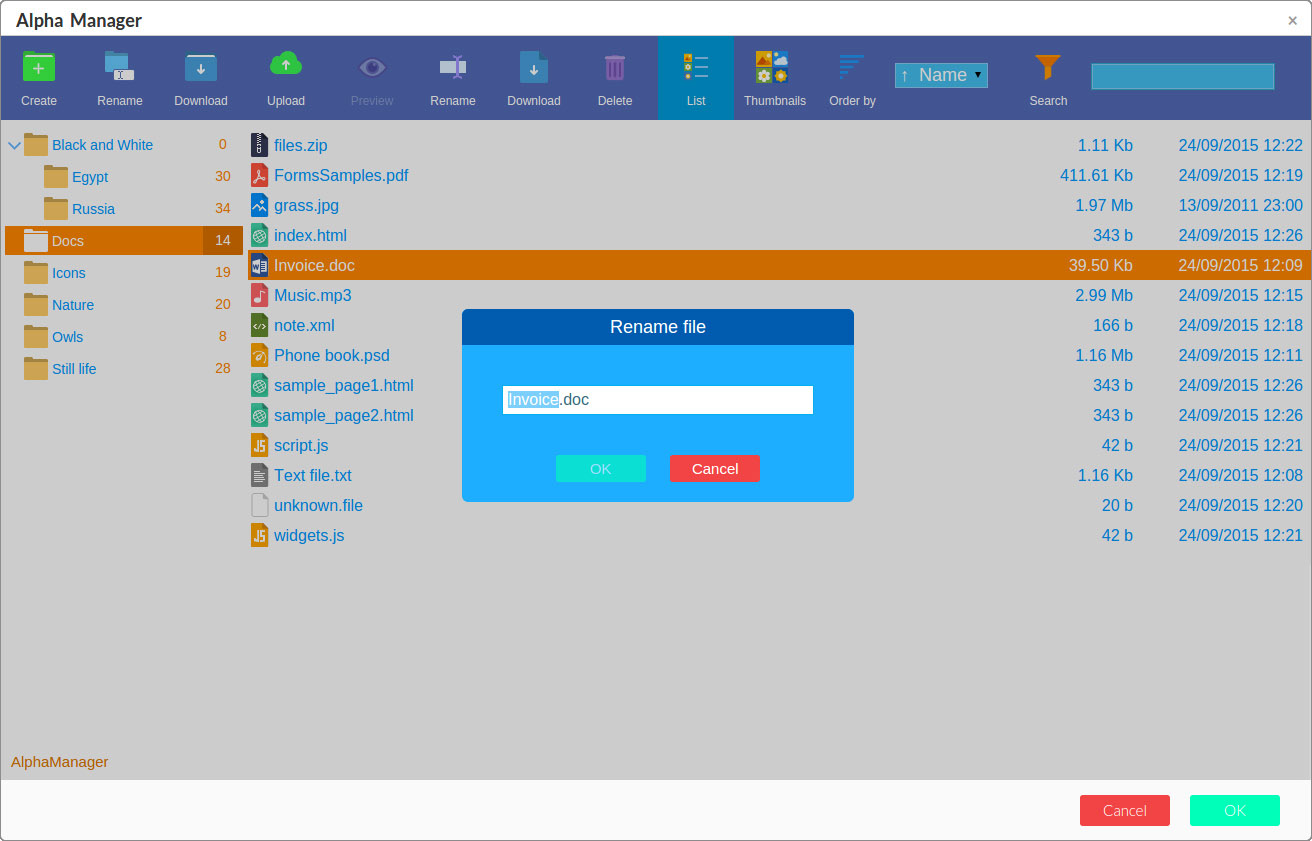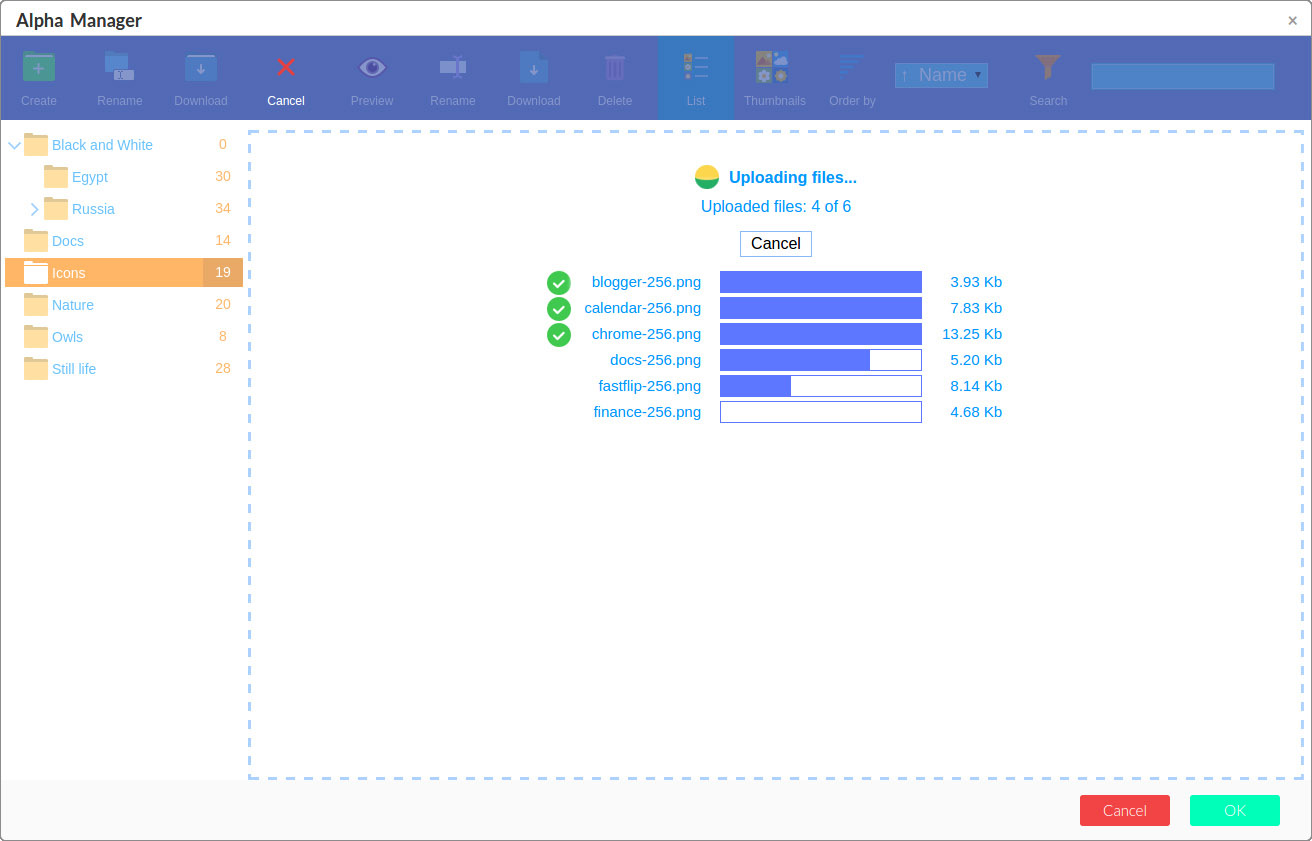 Alpha Manager is the powerful file manager for your website. Upload images and files, manage them and finally insert into TinyMCE or CKEditor document.
It is targeted for users who needs to manage its pictures and has beautiful thumbnails view.
List of features
Uploading multiple files, drag'n'drop to browser is supported
Includes a number of skins (themes)
Moving, copying and renaming files and directories (as an archive)
Showing files and images as list or as thumbnails
Images fullscreen preview
Download file and folder
Quick file search (filter)
Hotkeys: full control using keyboard
Access control: disabling any feature on client and server sides
Editions
Besides TinyMCE edition it has CKEditor, Bootstrap Editor editions and a library for custom integration.
Get more info on Alpha Manager home page: https://js.plus/products/file-manager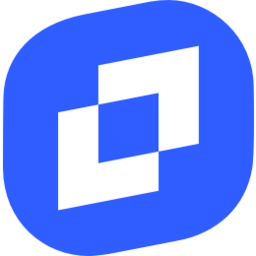 TinyMCE 6
plugin

TinyMCE 5
plugin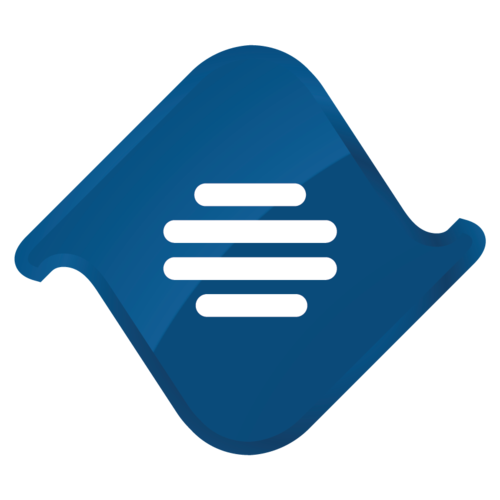 TinyMCE 4
plugin
Install Alpha Manager plugin in TinyMCE 6
First of all think about migration to Flmngr file manager instead of Alpha Manager plugin installation.
This is a risk-free and highly recommended alternative.
Download plugin from developer website
Copy alphamanager directory to tinymce/plugins/.
Edit TinyMCE config and add alphamanager to plugins key
Reviews
Be the first who will write a feedback for this plugin.
Tell a friend about Alpha Manager