Virtual Keyboard plugin
Virtual Keyboard plugin for TinyMCE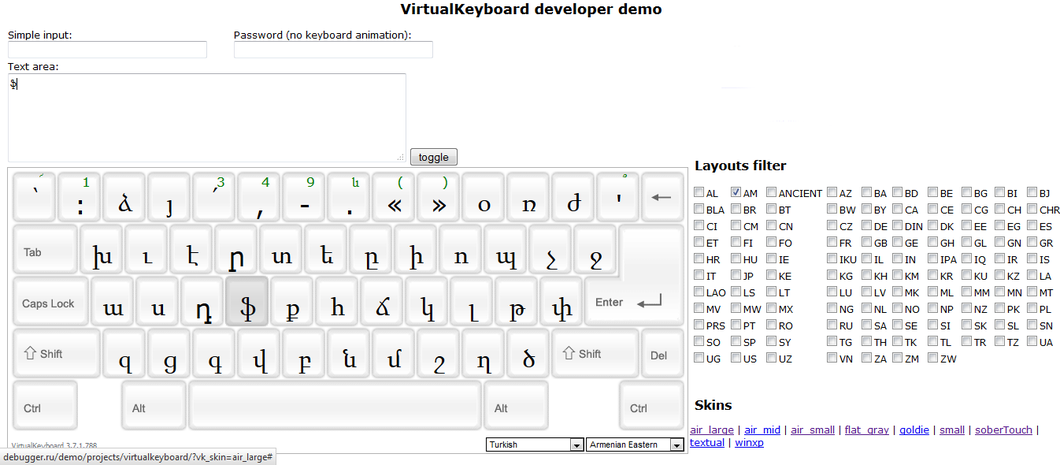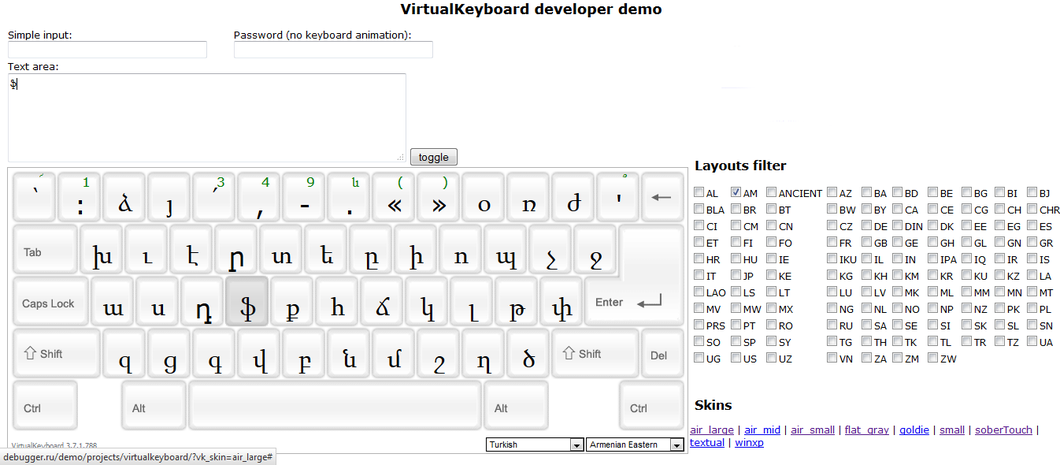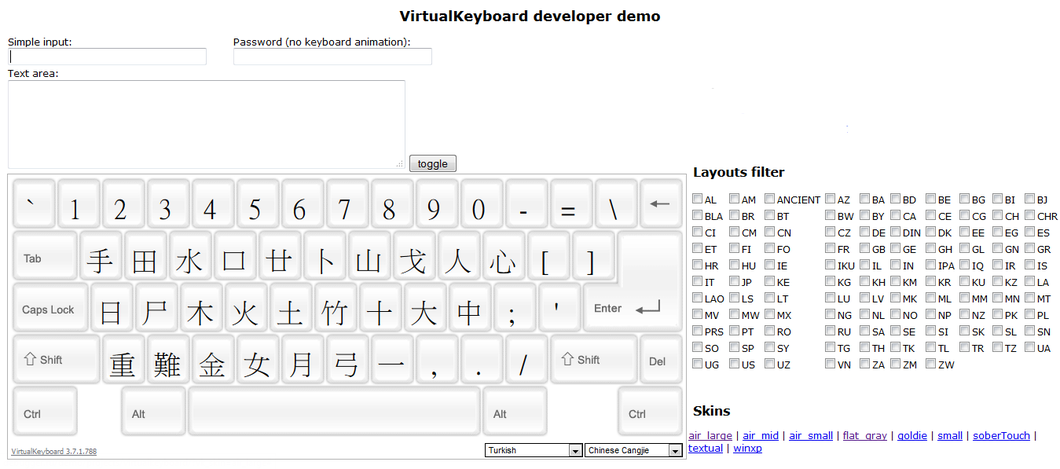 VirtualKeyboard plugin allows user typing text using about 70 languages and layouts, even if they are not installed in the OS.
This plugin is completely cross-browser (except some Opera quirks) and does support both mouse input and on-the-fly keypress translation.
Keyboard has become multilingual, there is support for changing the appearance via CSS, IME, RichEdit controls and greatly simplify the process of creating layouts.
Features:
Support for 70 languages and 130 layouts
Typing text with the mouse, stylus
Compatible with Internet Explorer 5.5, FireFox 1.0.15, Safari 3.0.3, Opera 9.0
Setting parameters in the URL of the page and script
Plugin is embedded in the page
Allows you to customize the appearance with CSS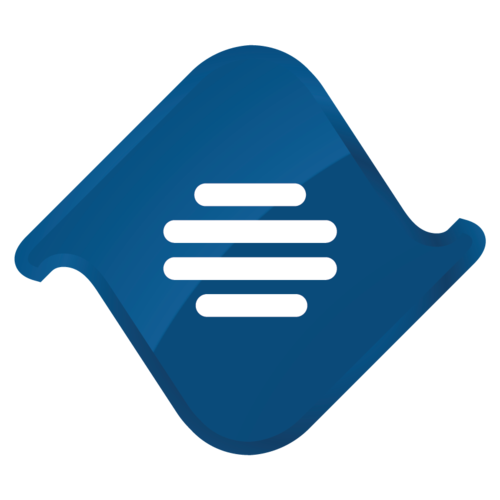 TinyMCE 4
plugin
Install Virtual Keyboard plugin in TinyMCE 4
Download plugin from developer website
Copy virtual-keyboard directory to tinymce/plugins/.
Edit TinyMCE config and add virtual-keyboard to plugins key
Reviews
Be the first who will write a feedback for this plugin.
Tell a friend about Virtual Keyboard