HTML ImprovedCode add-on for TinyMCE 4
HTML ImprovedCode plugin for TinyMCE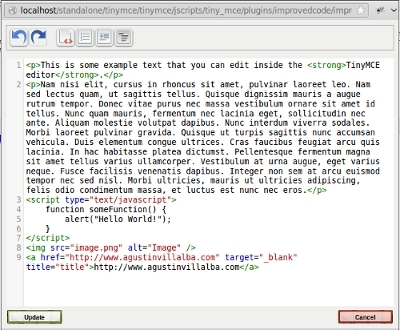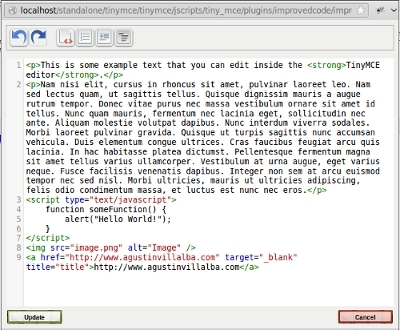 Improved HTML editor for TinyMCE based on the original one with more features.
Notes:
Code highlighting
Auto-indenting
Undo/Redo
Auto set of the cursor in the code relative to the real view
Line numbers
Get more info on HTML ImprovedCode home page: https://www.agustinvillalba.com/
TinyMCE 4 compatible
or
HTML ImprovedCode add-on installation
Download plugin from developer website
Copy improvedcode directory to tinymce/plugins/.
Edit TinyMCE config and add improvedcode to plugins key
Add buttons to the toolbar section: improvedcode
Enjoy!
Refer to TinyMCE add-ons installation manual for more details