Image Gallery add-on for TinyMCE 4
Image Gallery plugin for TinyMCE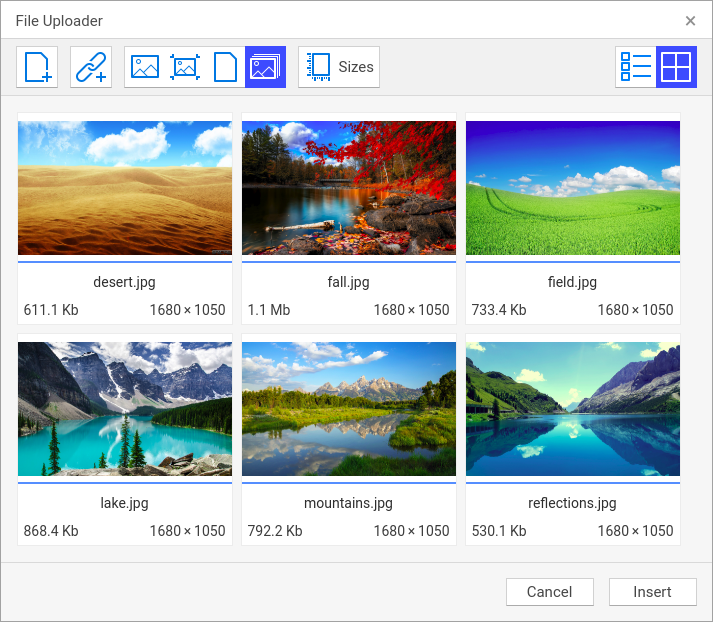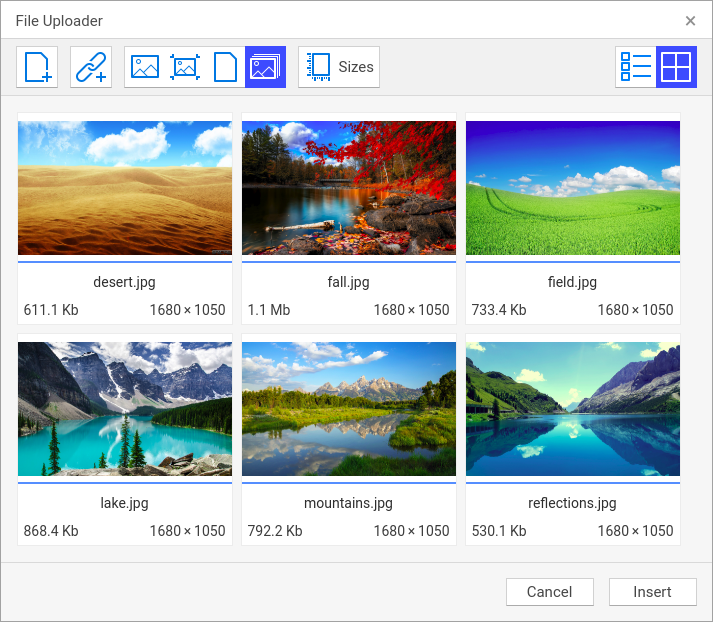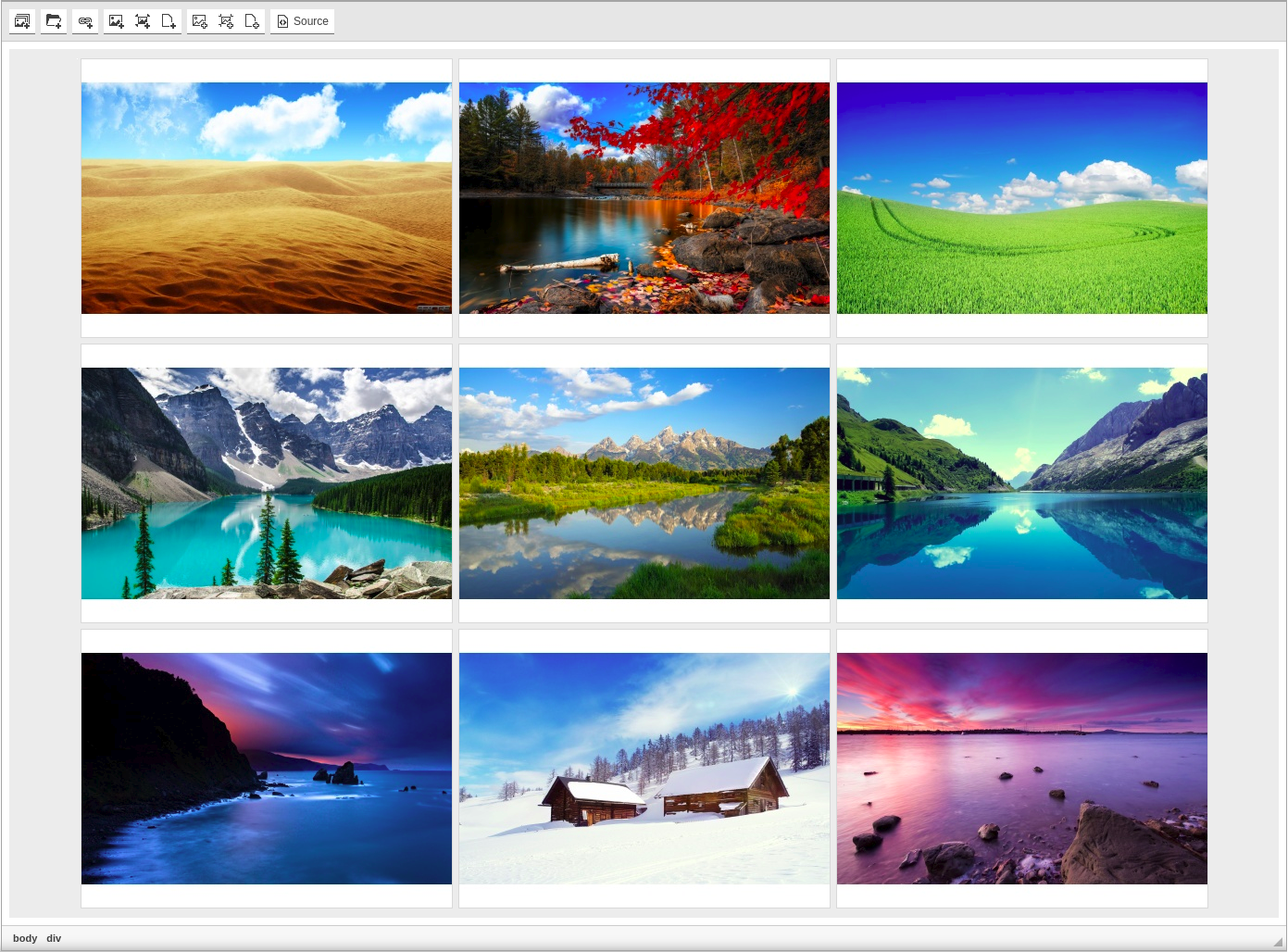 Create and insert to your webpages image albums. You can choose any photos or other pictures and organize them as a gallery of previews compatible with such preview scripts like ShadowBox, FancyBox or LightBox.
Your server must support PHP or ASP.NET in order to get images from browser and resize them.
Image Gallery plugin is compatible with both TinyMCE 3 and TinyMCE 4 and can work in inline mode too.
Get more info on Image Gallery home page: https://js.plus/products/image-gallery
TinyMCE 4 compatible
or
Image Gallery add-on installation
First of all think about migration to N1ED instead of Image Gallery plugin installation.
This is a risk-free and highly recommended alternative.
Download plugin from developer website
Copy jsplusGallery directory to tinymce/plugins/.
Edit TinyMCE config and add jsplusGallery to plugins key
Add buttons to the toolbar section: jsplusUploadGallery
Refer to TinyMCE add-ons installation manual for more details