iFrame plugin plugin
iframe plugin for TinyMCE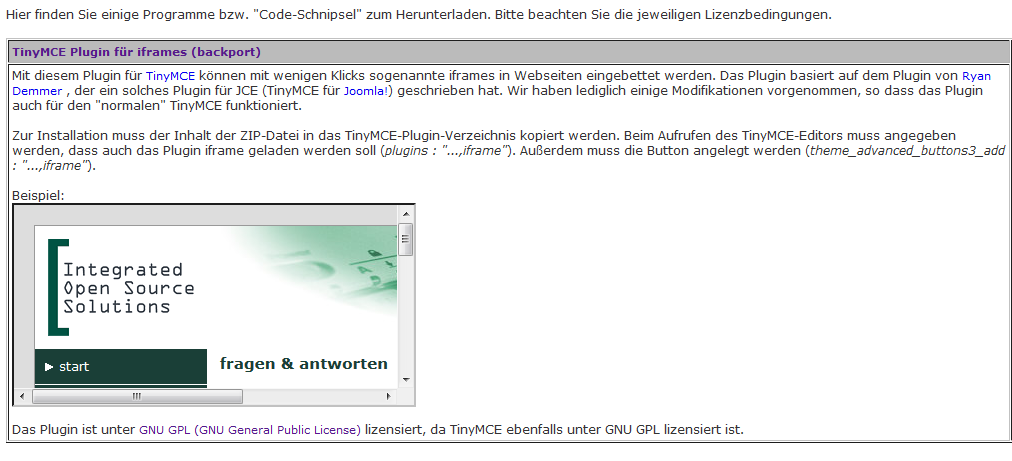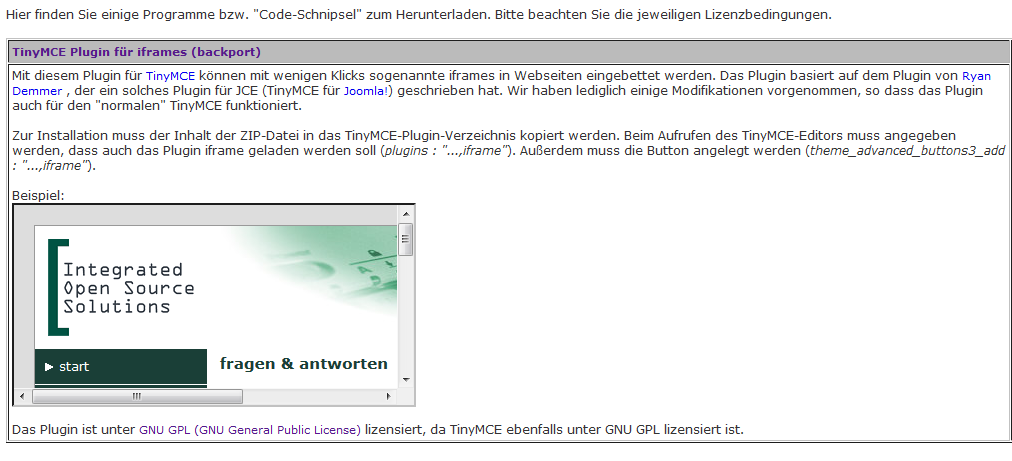 On the Internet it is teeming with so-called "content management systems", since almost every major web hosting has developed its own system. Also, we are of course in-house developed systems but which are source-text-open, so test and changeable for the customer. The way you are currently using such a system.
Use this IFrame-Plugin to embed other web pages into your own site.
The plugin is based on the plugin by Ryan Demmer, who has written such a plugin for JCE (TinyMCE for Joomla!). We have only made some modifications so that the plugin also works for the "normal" TinyMCE.
Get more info on iFrame plugin home page: https://www.iossol.de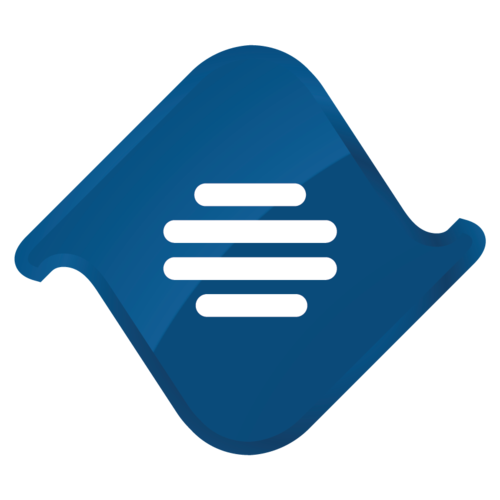 TinyMCE 4
plugin
Install iFrame plugin plugin in TinyMCE 4
Download plugin from developer website
Copy iframe directory to tinymce/plugins/.
Edit TinyMCE config and add iframe to plugins key
Reviews
Be the first who will write a feedback for this plugin.
Tell a friend about iFrame plugin