CodeMirror add-on for TinyMCE 5
CodeMirror plugin for TinyMCE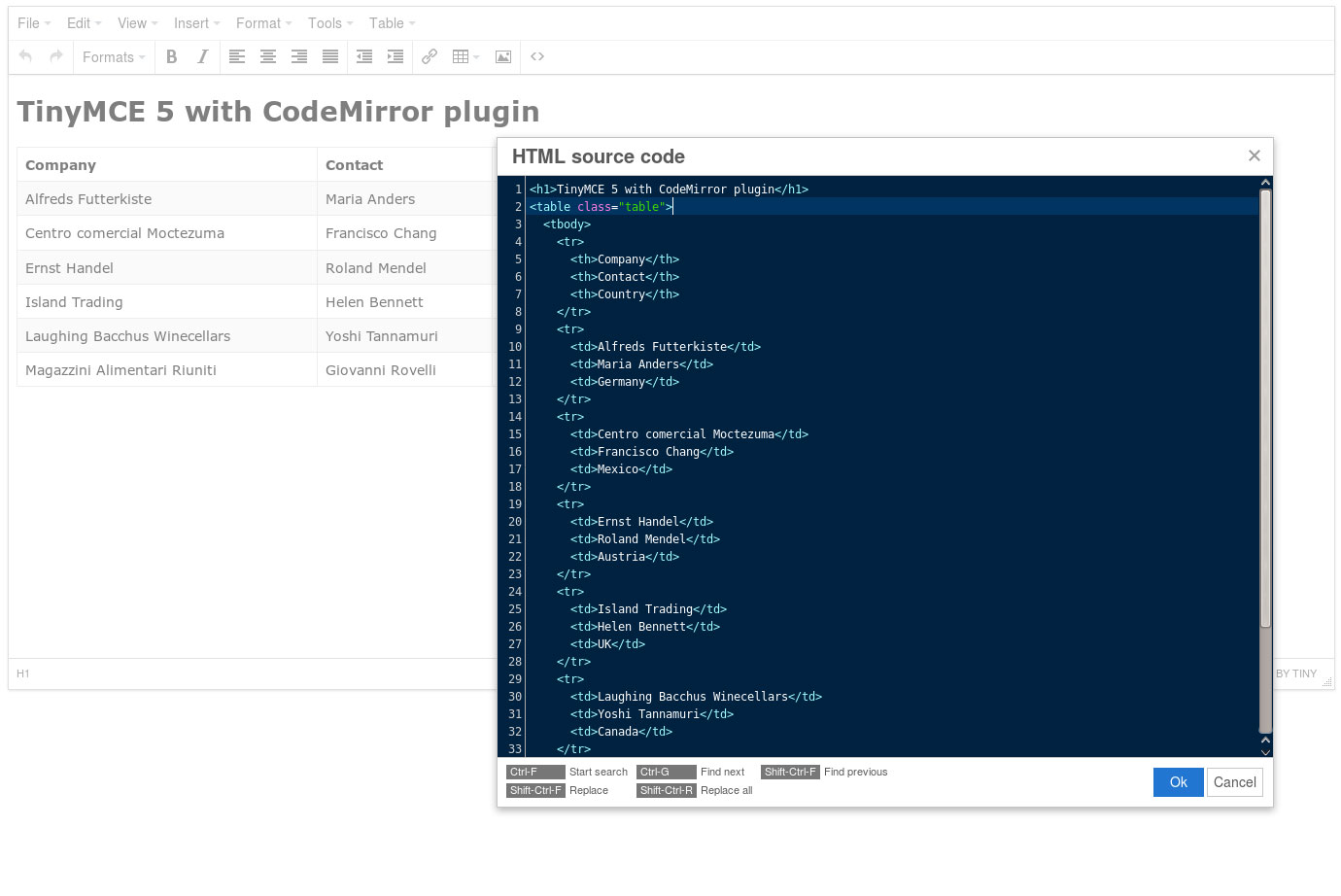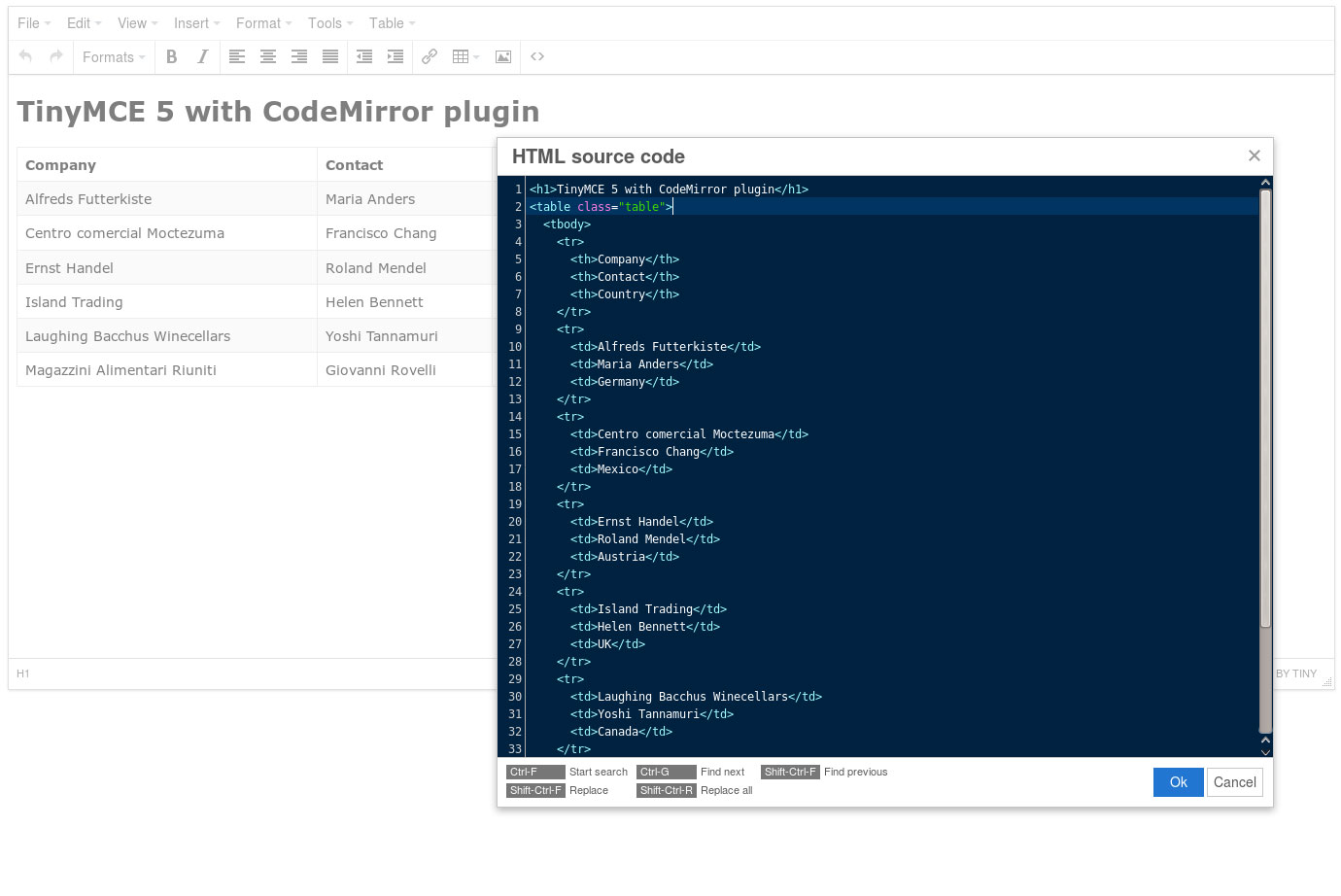 The TinyMCE wysiwyg editor comes with a very basic HTML source editor. It works, but doesn't offer many features. Plugin for TinyMCE makes editing HTML source code a more pleasant experience. This plugin is based on the excellent CodeMirror code editor, developed by Marijn Haverbeke.
Facilities:
Syntax highlighting of HTML, Javascript and PHP code
Line numbers
Highlighting the line currently being edited
Automatic indentation
Many undo/redo levels
Search/Replace functionality
This TinyMCE plugin is compatible with pretty much all browsers out there, including Firefox, Google Chrome, Safari and Internet Explorer, version 8 or better. It is NOT compatible with Internet Explorer 6 or 7, simply because CodeMirror itself does not work in these versions.
Get more info on CodeMirror home page: https://codemirror.net
TinyMCE 4 compatible
TinyMCE 5 compatible
or
CodeMirror add-on installation
Download plugin from developer website
Copy codemirror directory to tinymce/plugins/.
Edit TinyMCE config and add codemirror to plugins key
Add buttons to the toolbar section: code
Enjoy!
Refer to TinyMCE add-ons installation manual for more details