Bootstrap Widgets add-on for TinyMCE 4
Bootstrap widgets for TinyMCE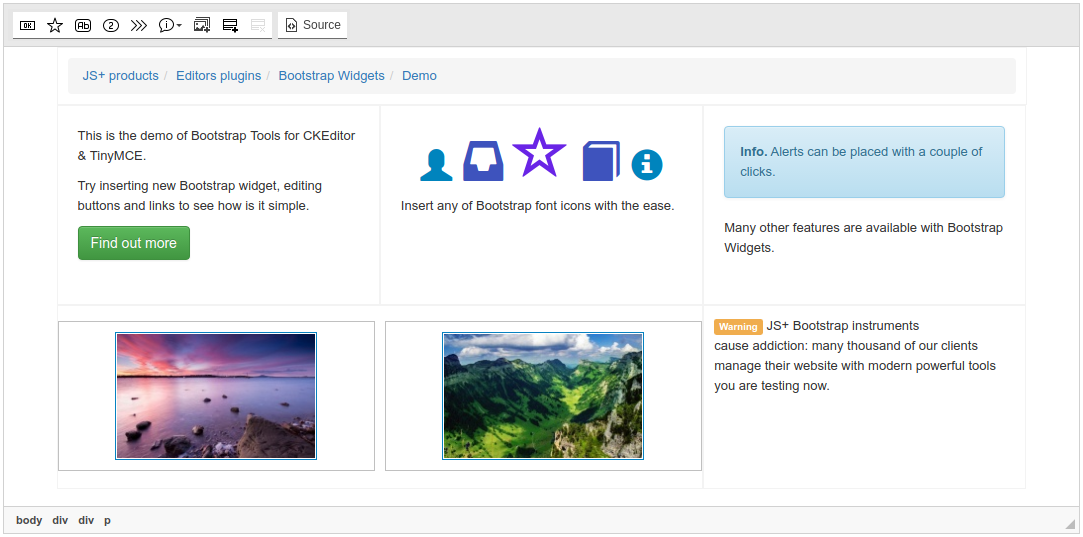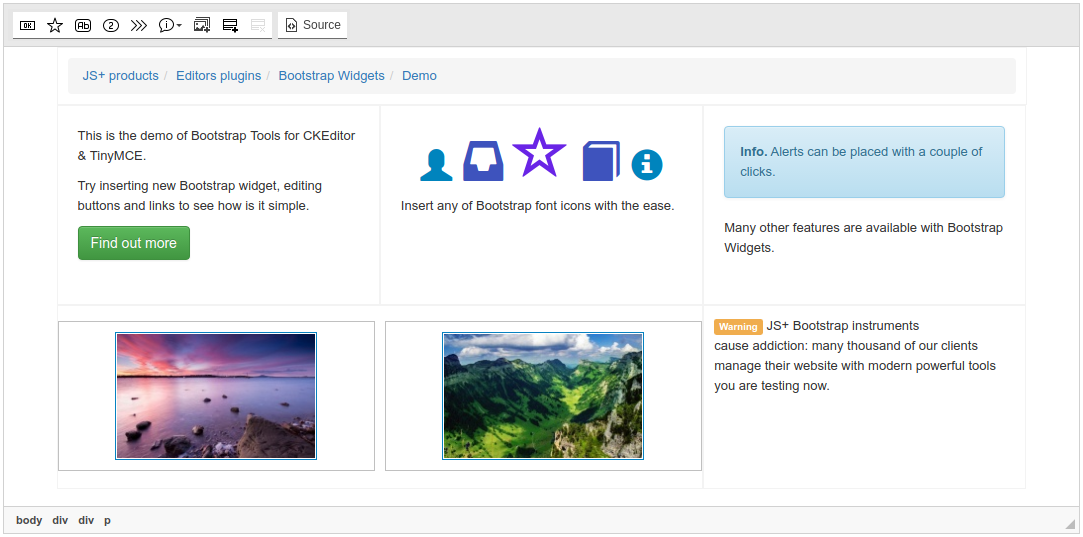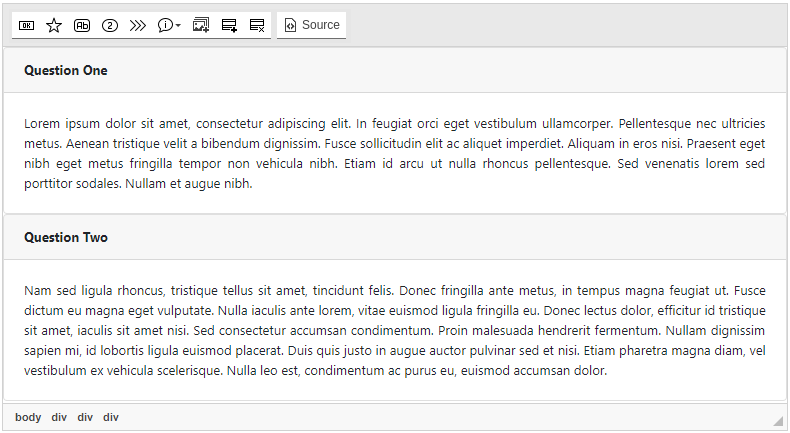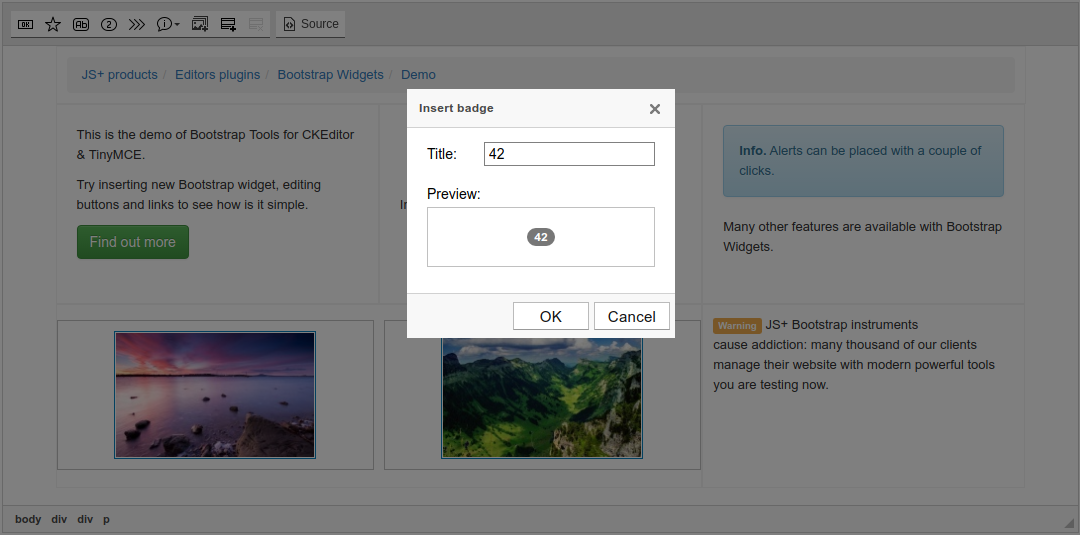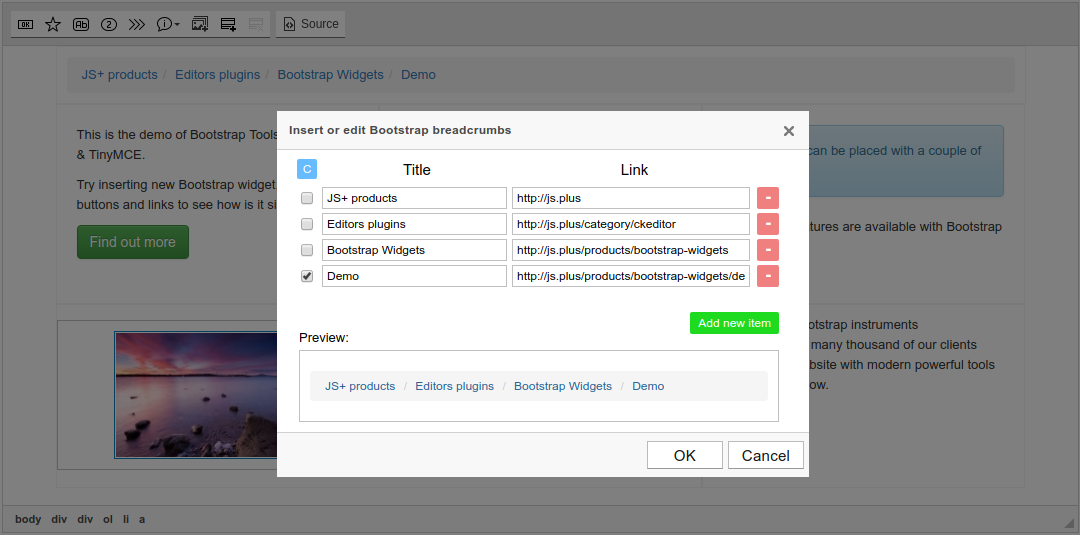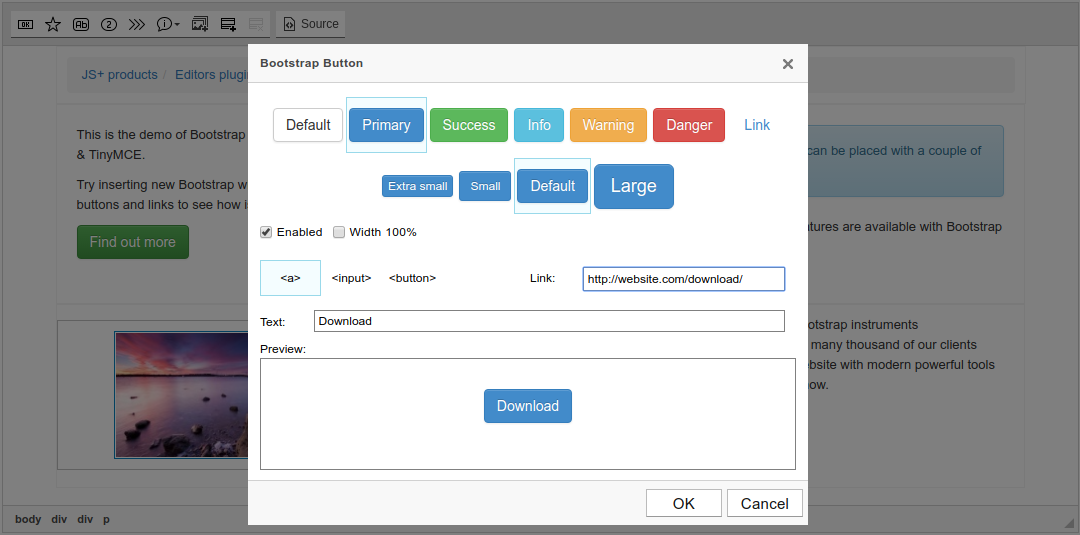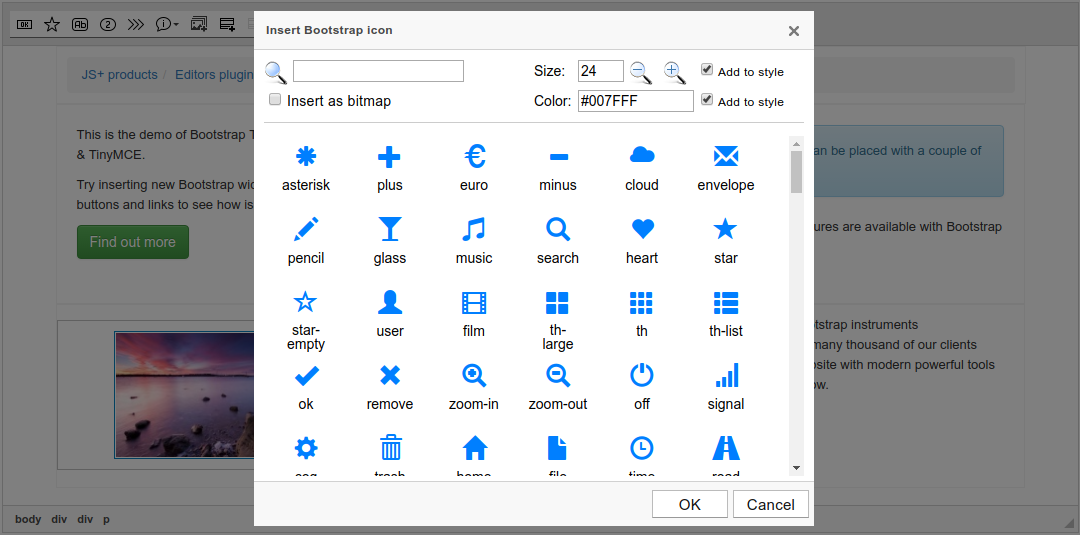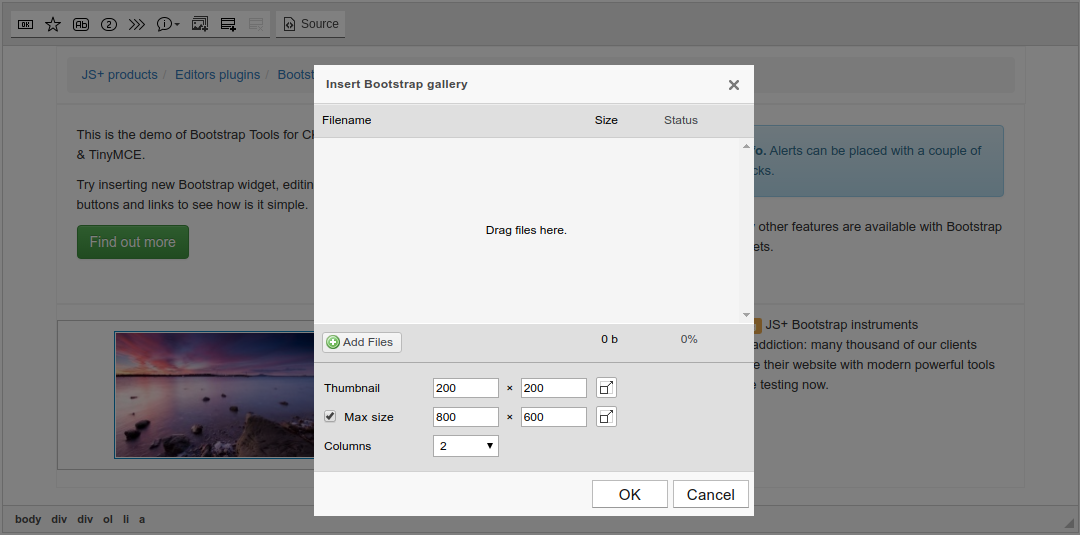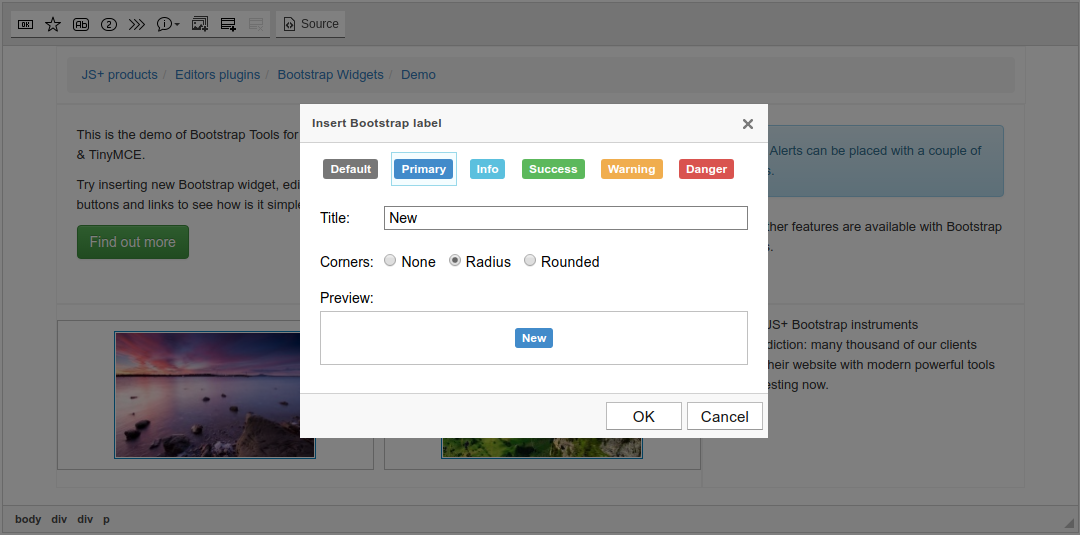 Meet the Bootstrap Widgets add-on! It allows inserting the components provided by Bootstrap and Foundation CSS frameworks into your editor. The set significantly extends the functionality of TinyMCE.
Features:
Create Bootstrap's custom button styles for actions in forms, dialogs, and more.
Insert images from the set of Icons.
Use Badges and Labels. It is information symbols with short text.
Breadcrumbs indicate the current page's location within a navigational hierarchy.
Alert messages provide contextual feedback messages for typical user actions.
Accordion which organizes content within collapsable items.
Get more info on Bootstrap Widgets home page: https://js.plus/products/bootstrap-widgets
TinyMCE 4 compatible
or
Bootstrap Widgets add-on installation
First of all think about migration to N1ED instead of Bootstrap Widgets plugin installation.
This is a risk-free and highly recommended alternative.
Download plugin from developer website
Copy jsplusInclude,jsplus_bootstrap_alert,jsplus_bootstrap_breadcrumbs,jsplus_bootstrap_button,jsplus_bootstrap_gallery,jsplus_bootstrap_icons,jsplus_bootstrap_badge,jsplus_bootstrap_label,jsplus_font_awesome,jsplusBootstrapAccordion directory to tinymce/plugins/.
Edit TinyMCE config and add jsplusInclude,jsplus_bootstrap_alert,jsplus_bootstrap_breadcrumbs,jsplus_bootstrap_button,jsplus_bootstrap_gallery,jsplus_bootstrap_icons,jsplus_bootstrap_badge,jsplus_bootstrap_label,jsplus_font_awesome,jsplusBootstrapAccordion to plugins key
Add buttons to the toolbar section: jsplus_bootstrap_button, jsplus_bootstrap_icons, jsplus_bootstrap_label, jsplus_bootstrap_badge, jsplus_bootstrap_breadcrumbs, jsplus_bootstrap_alert, jsplus_bootstrap_gallery, jsplus_font_awesome, jsplusBootstrapAccordionAdd, jsplusBootstrapAccordionDelete
Refer to TinyMCE add-ons installation manual for more details