Ajax File/Image Manager add-on for TinyMCE 4
Ajax File/Image Manager plugin for TinyMCE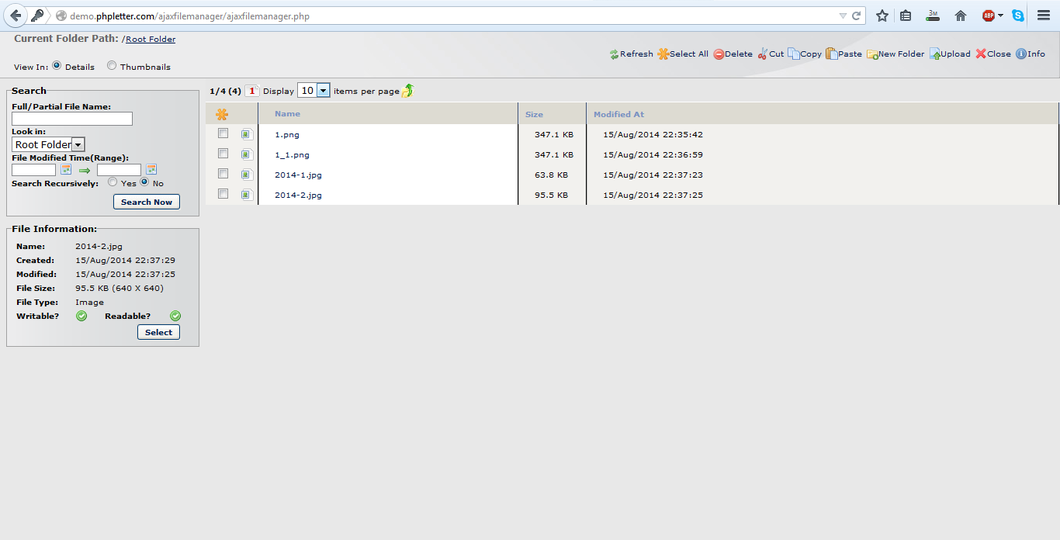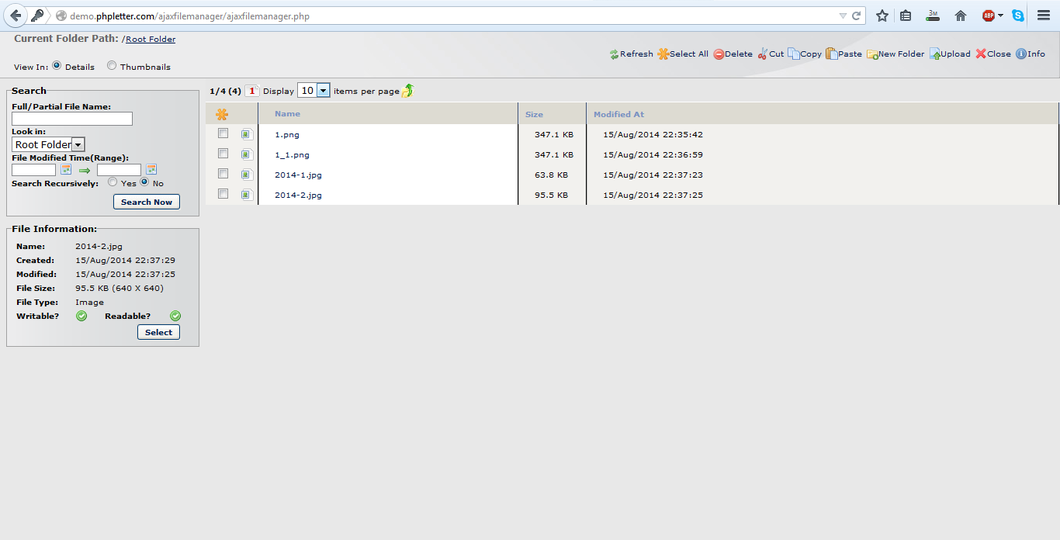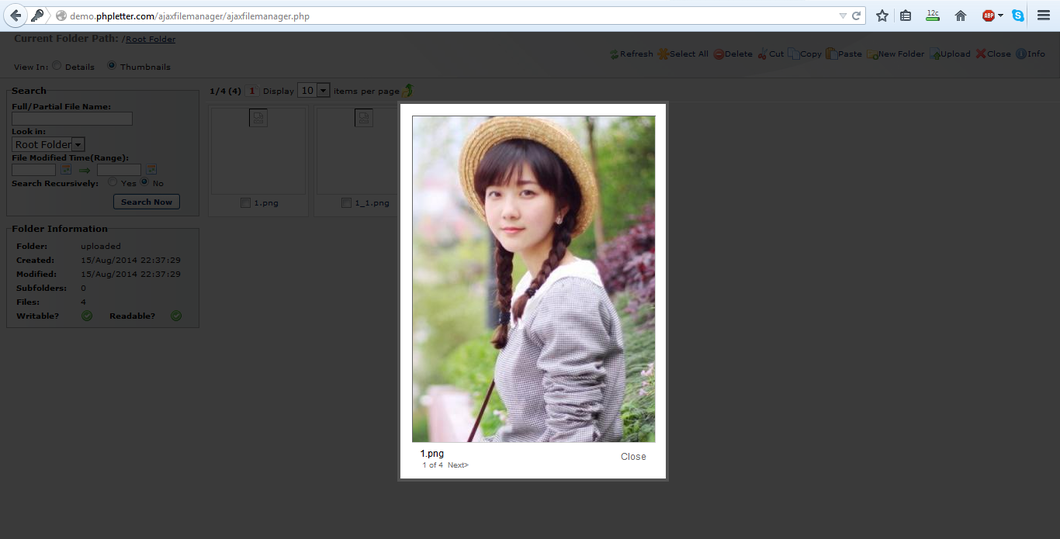 This is an Advanced TinyMCE File Manager and Image Manager which is fully empowered by Ajax and PHP.
It can run standalone or as a plugin to those JavaScript content editors, such TinyMCE, FCKEditor.
Features:
Fully employ AJAX to function file management
Faster to load and avoid reloading the whole window
Multi-language supported (utf-8)
Access control supported
Fully customizable, create your own stylesheet
Built-in Advanced Ajax Image Editor
TinyMCE 4 compatible
or
Ajax File/Image Manager add-on installation
Download plugin from developer website
Copy ajax-file-manager directory to tinymce/plugins/.
Edit TinyMCE config and add ajax-file-manager to plugins key
Enjoy!
Refer to TinyMCE add-ons installation manual for more details