Table Insert add-on for TinyMCE 4
Table Insert for TinyMCE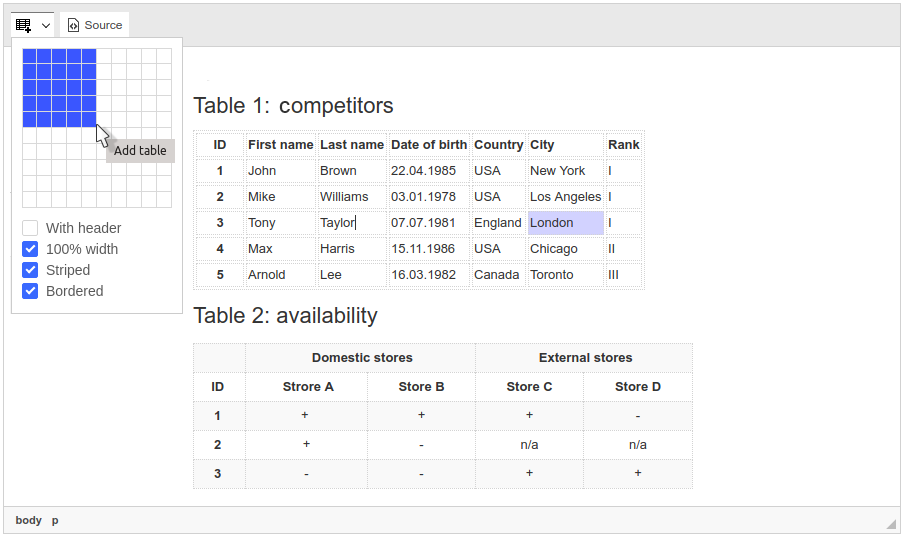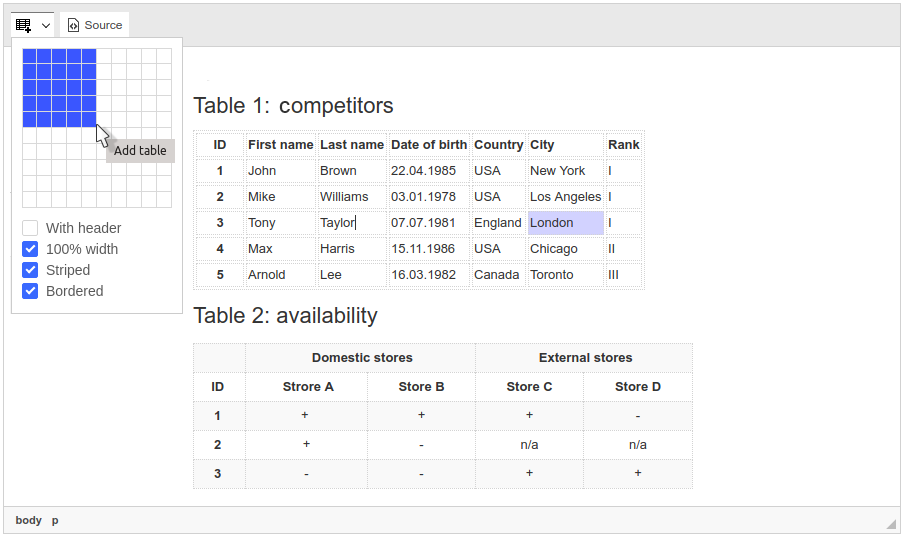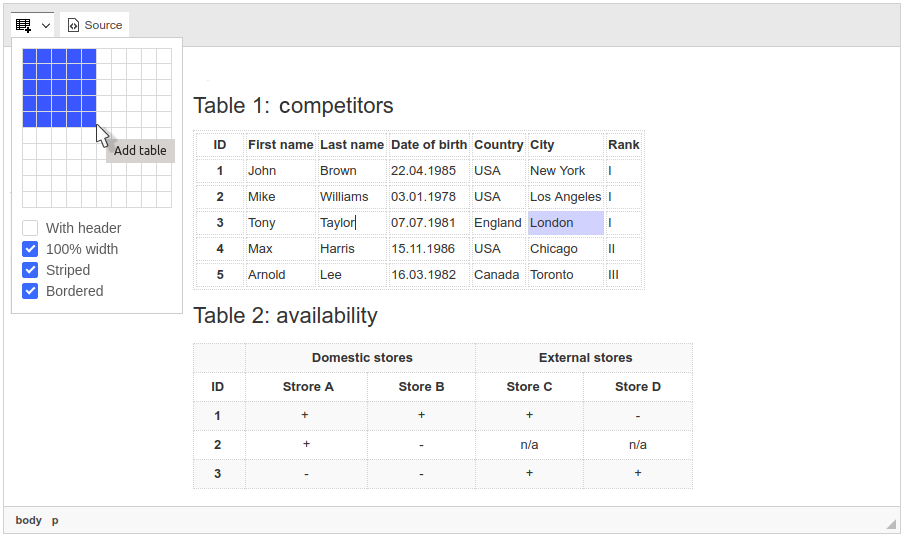 Insert tables quickly using popup menu. With JS.plus TinyMCE Table Insert add-on.
The plugin can be configured: all its default values can be changes, some panels can be hidden.
Get more info on Table Insert home page: https://js.plus/products/table-tools
TinyMCE 4 compatible

→

Table Insert add-on was merged with Bootstrap Editor.
Bootstrap Editor contains all features provided by Table Insert and adds many new, supporting now both TinyMCE 4 and TinyMCE 5. Using Bootstrap Editor is highly recommended.
or
Table Insert add-on installation
First of all think about migration to Bootstrap Editor instead of Table Insert plugin installation.
This is a risk-free and highly recommended alternative.
Download plugin from developer website
Copy jsplus_table directory to tinymce/plugins/.
Edit TinyMCE config and add jsplus_table to plugins key
Add buttons to the toolbar section: jsplus_table
Refer to TinyMCE add-ons installation manual for more details